US downplays report of Syria using chemical weapons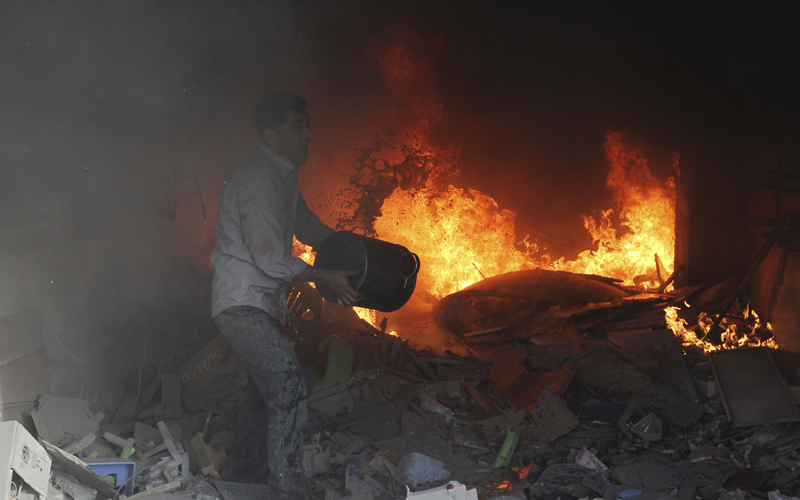 The US government on Tuesday brushed aside a report of a leaked State Department cable indicating that Syria had used chemical weapons in its brutal crackdown on a nearly two-year-old rebellion.
Foreign Policy, an online magazine, said it had acquired a leaked State Department report by US diplomats in Turkey that made a "compelling case" that President Bashar al-Assad's forces had used poison gas.
The report was said to have been based on interviews with activists, doctors and defectors and to represent one of the most comprehensive US efforts to date to investigate claims by the Syrian opposition.
But National Security Council spokesman Tommy Vietor appeared to dismiss the report late Tuesday, saying there was no evidence that Syria had taken new steps towards using chemical weapons.
"The reporting we have seen from media sources regarding alleged chemical weapons incidents in Syria has not been consistent with what we believe to be true about the Syrian chemical weapons program," he said.
"The president was very clear when he said that if the Assad regime makes the tragic mistake of using chemical weapons, or fails to meet its obligation to secure them, the regime will be held accountable."
US President Barack Obama has said the use of chemical weapons or the failure to control chemical arsenals is a "red line" that could lead the United States to intervene more forcefully in the conflict.
US officials last month said that Syria appeared to have taken steps towards mixing and deploying chemical weapons, but after a flurry of media reports and stern warnings from Washington the regime apparently backed off.
According to UN figures, more than 60,000 people have been killed in the violence in Syria since the outbreak of Arab Spring-inspired protests against the Assad family's four-decade-long rule in March 2011.
The demonstrations began peacefully, but escalated into an armed rebellion after Syrian troops fired on protesters.
Follow Emirates 24|7 on Google News.