Video: Jihadi John's 'translator' reveals why Daesh hostages so calm before execution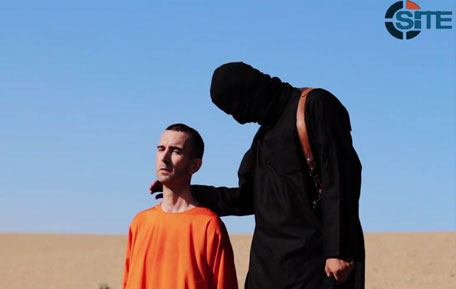 A Daesh (IS) defector who fled and escaped to Turkey has revealed more details about the Daesh operations and the murder of Japanese victim Kenji Goto at the hands of 'Jihadi John' – Mohmmed Emwazi.

The defector, who calls himself Saleh, claims he witnessed the murder of Goto, according to a report in Arabic daily 'Al Bayan'.

He claims that he worked as a translator with 'Jihadi John' and that his role was to convince hostages that they are safe and that they would not die, the report quoted Saleh as telling 'Sky News'.


Saleh claimed that the masked man in the video was, indeed, Mohammed Emwazi aka 'Jihadi John' and that he is employed as the chief killer of foreign hostages.

According to 'Al Bayan', Saleh watched Goto being murdered "from a distance".

"After he was killed about four people carried his body and placed it in a car and John went on a different road," he said.
He claims John is known as the Big Boss and he commands respect in the group "probably because he kills foreigners… He only orders others."

Saleh also claimed that foreign hostages are subjected to numerous mock executions before they are murdered.
And that could be a reason why hostages appear clam in execution videos, the reported quoted him as saying.

He said that John would ask him to tell hostages that "it's only a video…we will not kill you… we want your government stop attacking Syria…we don't have any problem with you…you are only our visitors…"

That would keep the hostages calm for the video, he claimed.

Follow Emirates 24|7 on Google News.