Video: YouTube's #DearMe has Twitter on fire, and women in power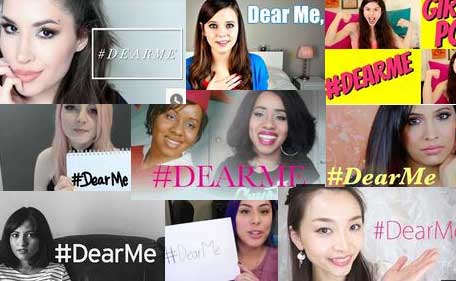 YouTube launched a campaign with the hashtag #DearMe -- encouraging users to upload 'video letters' with advice to their younger selves, aimed at helping girls deal with problems -- and within an hour it became the No. 1 trending topic on Twitter both in the U.S. and worldwide.
The Google-owned video site said the #DearMe promo was modeled on #ItGetsBetter, launched in 2010 in response to suicides of teenagers who were bullied because they were gay, which became a popular topic for YouTube videos and on social media.
YouTube said it launched #DearMe in honor of International Women's Day (which falls on March 8). Besides trying to raise social consciousness, of course, YouTube is seeking to drive up user engagement and views.
YouTube enlisted several top stars as part of seeding #DearMe, including Michelle Phan, Grace Helbig, Hannah Hart, Laci Green, Issa Rae and Lilly Singh (aka Superwoman).
The video site, in addition to inviting uploads to YouTube, launched a Tumblr page at youtubedearme.com to let users post GIFs around the campaign.
"YouTube is a place where people can come together, share interests, relate experiences and offer each other support," YouTube marketing manager Cathy Tang wrote in a blog post.
Follow Emirates 24|7 on Google News.