Villagers evacuated as Britain faces severe flood warnings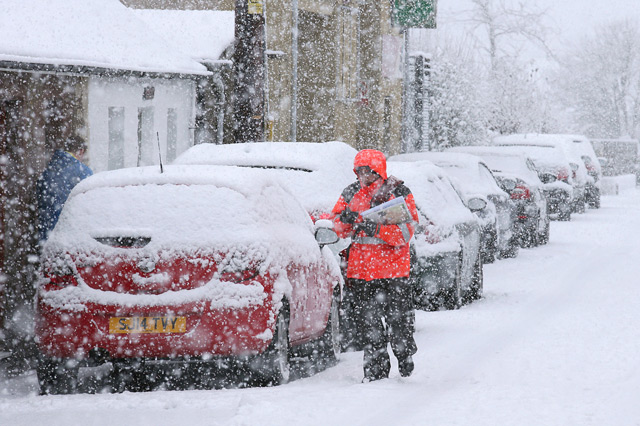 Seaside residents in southern England were ordered to evacuate Friday as Britain faced severe flood warnings, after snow caused flights to be cancelled.
Police officers went door-to-door in the village of Jaywick, southeastern England, on Thursday to warn residents they would be evacuated the next morning ahead of heavy rain and high winds.
The order came as the Environment Agency issued seven severe flood warnings, indicating danger to life, and 68 further flood warnings which call for immediate action.
"This decision has not been taken lightly and has been made in the best interests of all residents to ensure their safety until the severe weather passes," Russ Cole, a police chief inspector, said of the evacuation.
Locals were offered shelter at a centre set up by authorities or advised to travel outside the village.
An additional 1,100 properties were likely to be evacuated along the coastline of the nearby Suffolk region, police said.
Further up the coast, the defence ministry said 100 soldiers had been deployed to the seaside town of Skegness where around 3,000 residents were urged to leave their homes.
The flood preparations came after heavy snow fell across Scotland, Northern Ireland and parts of England on Thursday.
In anticipation of the snowfall Heathrow cancelled 80 flights arriving at and departing from the airport.
"The latest forecast is for snow... which will reduce the number of aircraft able to take off and land each hour," a Heathrow spokesman told AFP earlier on Thursday.
"We have taken the decision to reduce the flight schedule on Thursday, to allow airlines to rebook passengers onto un-allocated seats ahead of time where possible," he added.
A normal schedule at Heathrow was expected to resume on Friday.
Following the snowfall the Met Office, Britain's weather agency, warned of widespread icy conditions and "a bitterly cold night for all".
Across the channel, strong winds in northern France cut power to some 190,000 homes on Thursday evening.
Flights from Paris Beauvais-Tille airport were redirected to Lille, while local forces arranged accommodation for the night for some 600 passengers already at the airport.
Follow Emirates 24|7 on Google News.