#Wba'den_Wayak: Video evidence of 'deadly' UAE picture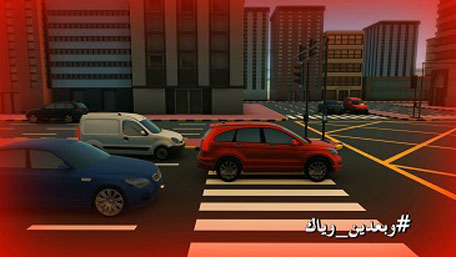 The Security Media Department of the Office of Deputy Prime Minister and Minister of Interior, recently launched an awareness initiative using the hashtag #Wba'den_Wayak through social networking sites such as Facebook, Twitter, Instagram, Google +, and YouTube.

The initiative is inspired by ba daily traffic violations repeatedly committed by individuals and drivers on various internal and external roads, in order to enhance public awareness and traffic safety.

First Lieutenant Fatima Al Shehhi, Director of the Social Media Center at the Security Media Department noted that, within the hashtag #Wba'den_Wayak, the centre provides 3D graphic videos that depict realistic scenes from bad behaviors of individuals and drivers or practices that might pose a tremendous risk to their lives and the lives of others.

"The Security Media Department is effortlessly working to provide innovative and creative media material that influence the public in a realistic manner that complies with daily life, in order to raise awareness of the dangers of negative behaviors", Al Shehhi said.

She also explained that the TV Branch has prepared a series of short videos that will be published on various social networking sites of the Ministry of Interior and depicts a different and common error each time.

She called upon the public to interact with the hashtag #Wba'den_Wayak, which effectively contributes to enhancing and raising the level of public safety and traffic awareness among various age and cultural groups.

The MoI's Social Media Centre includes channels on Instagram, Facebook, Twitter, YouTube and Google+, and covers the news of the MoI, as well as all the police general headquarters across the UAE, quickly and accurately.

The centre also posts awareness messages and initiatives and acquaints the public with the various services offered by the MoI.
Follow Emirates 24|7 on Google News.