What UAE residents expect from banks – what they get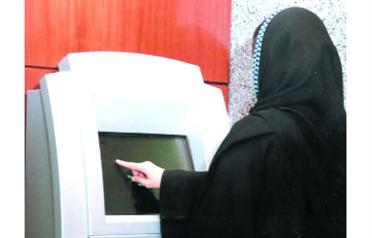 The UAE is said to be an overbanked country, with more than 50 banks and about 1,200 bank branches for the 8 million-plus population.

Despite the obvious competition, however, service levels are not the best, believe residents. Surveys and polls conducted in the country routinely point out how residents are unhappy with the service standards even as there has been improvement in the banks' overall customer service levels.

Steadily even if still slowly, banks in the UAE are inching towards global service benchmarks. A new study, the first Brave Index, maintains that the country's residents have higher expectations from Islamic banks than their traditional counterparts.

The study polled 500 "nationally representative" respondents in the UAE, and it emerged that 60 per cent of respondents had higher expectation of service from Islamic banks when compared with traditional banks.

However, the results show that, between nationalities, expectations were different, with the majority of UAE nationals (55 per cent), Arab expats (53 per cent) and Asian expats (71 per cent) expecting better service and only Western and European expats holding low expectations with only 32 per cent expecting service to be better.

Interestingly, when asked what their perception of the characteristics of an ethical bank was, almost a third (32 per cent) of respondents cited "banks to offer the lowest profit rates" as an expectation of ethical banks.

This was followed closely by "bank to offer lower servicing fees" and "bank to be socially conscious" at 28 per cent. Not surprisingly, "bank to invest profits into ethical investments" ranked high at 26 per cent.

The research, by Dubai-based brand and communications agency Brave in partnership with On Device Research, was conducted using a mobile-based platform, providing instant findings.

"This first Brave Index study has uncovered the insight that for Islamic banks to improve consideration in expat segments, their focus should be on combining their strong customer service proposition with packages that recognise the unique needs of different nationalities," said Gina Petersen, Executive Director and Co-founder of Brave.

"The Index also revealed that there is an opportunity for Islamic banks to focus on educating the market on the ethical and philanthropic differentiators of Islamic banking, which respondents identified would make it more appealing to them," she added.

Social consciousness was most cited as a necessary trait of an Islamic bank by UAE nationals (28 per cent) and Arab expats (34 per cent).

On the other hand, Western and European expats cited "innovative products" as their greatest expectation with 32 per cent of respondents selecting this option.
Asian expats drove the swing towards expectations of low interest rates with 40 per cent choosing this.

According to the results, the three greatest enticements of Islamic Banking for expat populations were "offering an expat focused package" (40 per cent), "the lowest rate credit card" (31 per cent) and "if they reached out to me with relevant offers" (28 per cent).

For Western expats, the number one priority was a tailored rewards credit card (45 per cent) followed equally by "an expat focused package" and "advertising targeted specifically at me" at 32 per cent.

A good 46 per cent of respondents cited that "knowing that late payment fees were donated to charity" would 'definitely' change their perspective on Islamic banking. A further 30 per cent also indicated that it might have an impact.

This had the greatest influencing impact on UAE nationals (53 per cent) followed by Arab expats (48 per cent), then Asian expats (43 per cent) and lastly Western and European expats (25 per cent).
Follow Emirates 24|7 on Google News.