When Discovery Gardens, Al Furjan, DIP rents will rise by up to 20%?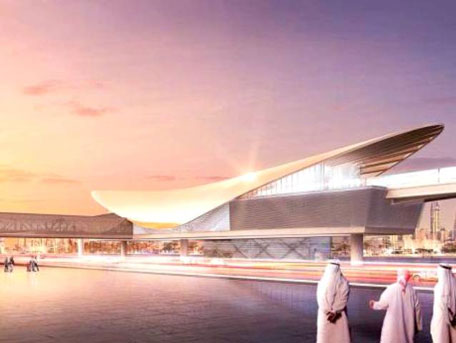 Properties within walking distance from Dubai Metro's Route 2020 stations, which will run from Nakheel Harbour and Tower station to the Expo 2020 venue, are expected to see an increase of 10 to 20 per cent in rentals and prices, according to a real estate expert.
"With the Dubai market now more familiar with the benefits of proximity to the metro, I would expect there to be a rental and sale premium of 10 to 20 per cent for those units within walking distance of the stations over those in the same project, but far from the stations," Craig Plumb, Head of Research Mena at JLL MENA, told Emirates 24|7.
This premium will not, however, emerge until the line is completed and operational as few people will be willing to pay a premium in advance of the opening of the metro, he added.
According to JLL expert, there are no purpose built high density transit oriented developments (TOD's) around the metro system in Dubai to date, as the existing route is largely designed to service existing areas of development.
The new extension therefore allows the opportunity to create new purpose built TOD's around the additional stations and it will be these that will benefit the most in comparison to the surrounding areas, Plumb said.
On Wednesday, the Road and Transport Authority (RTA) awarded the contract to Expolink Consortium, comprising French Alstom, Spanish Acciona, and the Turkish Gulermack. The route will be operational in May 2020 with trial runs commencing from fourth quarter 2019.
Parvees A. Gafur, Chief Executive Officer, Propsquare Real Estate, however, says he does not expect any immediate spike in rentals in the communities on this positive news, but will catch good momentum as the Route 2020 will be closer to completion.
"We have witnessed this in the past when the Metro lines were first established… there were no speculation in rents in communities closer to them till the system was operational or closer to," he revealed.
The Route 2020 will connect Nakheel Harbour and Tower Metro station to the Expo 2020 venue. It will have seven stations (5 elevated stations, 2 underground), passing through densely populated communities such as the Gardens, Discovery Gardens, Al Furjan, Jumeirah Golf Estate and Dubai Investment Park (DIP), which are home to over 270,000 residents.
In March 2016, Abdul Mohsen Ibrahim Younes, CEO of RTA Rail Agency told this website that there was a possibility of the Route 2020 being extended to Al Maktoum International Airport in future.
The Route 2020 will enable visitors to reach the Expo venue from Dubai Marina in just 16 minutes.
In December 2015, Dubai set aside Dh16.6 billion for infrastructure, transport and economics – an increase of Dh1.8bn – as part of its 2016 budget, which will boost development activity.
Follow Emirates 24|7 on Google News.