Where was Dubai's biggest property deal?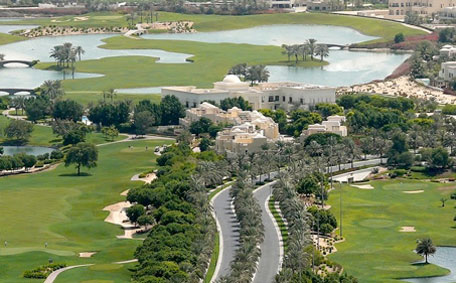 Despite the reported slowdown in volume of property transactions across Dubai to date in 2015, high net worth individuals are not hesitating from picking up prime properties.

In fact, Emirates Hills, one of Dubai's most affluent communities, has registered a deal worth Dh93 million – the biggest deal – in the third quarter 2015.

Data shared exclusively by Reidin.com with Emirates 24|7 reveals the buyer paid Dh2,279 per square feet for the upscale property, with the transaction being registered with the Dubai Land Department on July 21, 2015.


This website reported earlier that the biggest deal registered in the second quarter 2015 was worth Dh60 million for a villa in Emirates Hills.

Read: Six deals cross Dh195 million on Dubai's Palm Jumeirah

Eight of the top 10 costliest deals of the third quarter were registered in Emirates Hills, totalling Dh319.77 million, while Palm Jumeirah registered two transactions, worth Dh36.98 million.

The second and third position villa sale transactions were worth Dh53.5m and Dh43m, respectively, in Emirates Hills. The fourth and the fifth were once again in the same master community, with buyers paying Dh40m and Dh31m, respectively, for the properties.

Emirates Hills, a development by Emaar Properties, houses luxury-detached villas that have been sold as plots to investor to build their properties on.


Palm Jumeirah deals were placed on the seventh and 10th position. The villas were sold for Dh21.48m and Dh15.50m, respectively.

Last week, Knight Frank, a UK-based property consultancy, said rental yields for prime residential properties in Dubai were higher compared to other safe havens such as London, thus attracting income-seeking investors. Yield returns have reached 7.42 per cent in the mainstream market as of July 2015, it added.

In September 2015, Damac Properties and Sobha Developer, two major developers in Dubai, shrugged off the pessimism of double-digit price declines this year or in 2016, ruling out oversupply fears.

Read: Dubai real estate market stable; oversupply fears ruled out
Follow Emirates 24|7 on Google News.