Why Abu Dhabi developers can face fine of up to Dh2 million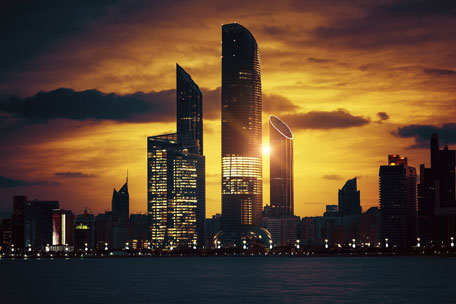 Only 30 days are left for the developers in Abu Dhabi to apply for a licence and register with the Department of Municipal Affairs (DMA), with those failing likely to face fines of up to Dh2 million.
"Developers now need to act swiftly to meet short deadlines imposed by the law to avoid incurring considerable penalties," according to David Bowman and Maha Dahoui of Al Tamini & Co law firm.
The Law No. 3 of 2015 regulating the Real Estate Sector in Abu Dhabi came into effect on January 1, 2016. Registration has to be completed no later than March 31.
The law provides that no person may engage in real estate development in Abu Dhabi unless they have been registered in the Real Estate Development Register and licensed as either a master developer, or a sub-developer.
"Developers who fail to apply for a licence and register by March 31 risk penalties of between Dh100,000 and Dh2,000,000.
"In addition, the law provides that developers who are not licensed and registered will not be entitled to any fees, profits or rewards in return for the activities they undertake," the lawyers said.
If any fees, profits or rewards are received by a developer that is not licensed and registered, those fees, profits or rewards must be returned to the purchaser or, if it is not possible to return them, the developer must suitably compensate the purchaser.
Only companies with real estate development activities permitted by their trade licence and registered with Abu Dhabi Chamber of Commerce and Industry can apply to the DMA for a licence and be recognised as a developer.
The licence will be valid for one year from the date of issue and need to be renewed annually.
"As it could take some time for developers to comply with the requirements for obtaining a licence and registering on the register, developers need to act quickly to avoid incurring a penalty after March 31," the lawyers said.
Follow Emirates 24|7 on Google News.