Why this reality UAE image captures child playing with death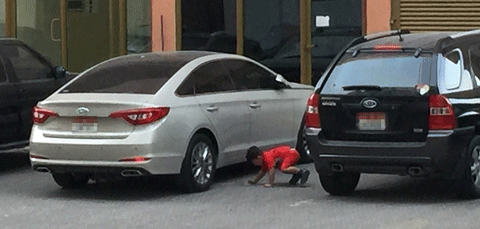 The Media Security Department of Abu Dhabi Police, along with the Ministry of Interior has released a new 'reality' image highlighting road behaviour that is dangerous and illegal in the UAE.

The ongoing effort aims to shed light on both, positive and negative behaviours, captured by Security Media patrols cameras.
This image shows a child playing in the street next to vehicles, unattended and unsupervised by his parents.

The picture is self-explanatory in terms of the danger the child is in and coming as it does, after the tragic news of a three-year-old Emirati boy who was crushed to death in Sharjah, when he was run over by his father who was moving his car back without noticing his son was behind the vehicle, raises the inherent deadly consequences involved.
While this incident happened last weelk, it was the fourth accident to involve children accidentally killed by their relatives in the first seven months of 2015.
Follow Emirates 24|7 on Google News.