Woman helps deliver own twins...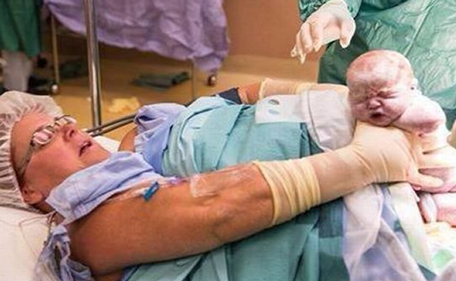 It might be an old-world birth, when mums with a mid-wife or two pretty much did it on their own. But in this day and age, it does make for a story.

According to the Daily Mail

Australian mum, Gerri Wolfe, 41, is believed to have helped with her own C-Section, pulling out both her twin daughters.

The mum of nine, Wolfe, is believed to have chosen to have a 'maternal assisted caesarean section' to deliver her 10th and 11th children, named by the Mail as Matilda and Violet.

This is Wolfe's fifth caesarean and she insisted she wanted to be more involved.

Wolfe scrubbed in and wore elbow-length gloves for the procedure.

When instructed she reached down and first pulled out Matilda, then Violet.
Follow Emirates 24|7 on Google News.