Woman in labour breaks her back, loses husband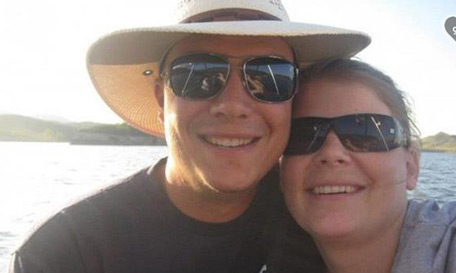 A moment of joy turned into a tragedy for a family of four in the US state of Colorado.
A woman who was heavily pregnant went into labour in the middle of the night. The family of four, including the 37-year-old husband, two sons aged 6 and 4, and the pregnant woman bundled themselves into the car and took off for the hospital, reports a website.
On the way, all of a sudden, the family car veered off the road and smashed into the side of the mountain and rolled off into a ditch. The husband lost consciousness and was not responding. The pregnant woman broke her back and her mobile phone flew out of her reach during the crash. Thankfully, the kids at the back were fine and were able to retrieve the phone and dial 911 for emergency service.
Help arrived soon and the woman was whisked off for delivery. She delivered a healthy boy. However, the woman's husband died in the accident.
The doctors are not sure and he could have suffered a stroke, aneurysm, seizure, or other medical event while he was driving.
Follow Emirates 24|7 on Google News.