'Women more resistant to beheading'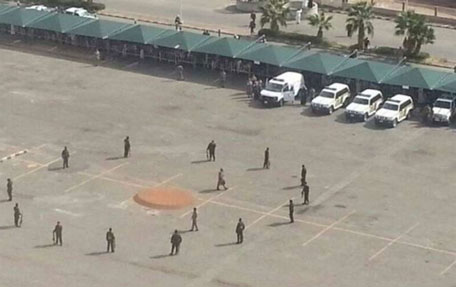 Convicted women sentenced to death in Saudi Arabia have been more resistant to beheading than men, prompting authorities to change the execution method to shooting, a well-known Saudi executioner has said.
Abu Bandar Al Bishi, a massive man who has beheaded scores of convicted criminals in public places in the Gulf Kingdom, said most of those brought to the execution area appear to be in "trance" ahead of their death.
Quoted by the Saudi daily Sabq, he denied social media reports that those sentenced to death are drugged just before their execution.
"Those brought for execution are not drugged..there is no medical intervention in their execution…they just appear to be in trance or half dead," Bishi said.
"As for women, they are more resistant to execution than men…we used to behead them but the verdict has been changed to executing them by shooting.
He said many convicts make requests just before their execution, adding that one asked for a cigarette. "Of course we did not give him a cigarette…if he had asked to pray before his death, then it would have been much better."
Bishi said he uses a gun to execute women by shooting them in the head, adding that he does not stick to doctor's instructions to shoot them in the heart.
"The doctor draws a mark towards the heart on the convict's back…but I shoot them in the head because the bullet may miss the heart target if the convict moves.
Follow Emirates 24|7 on Google News.