World's longest graffiti to mark UAE's National Day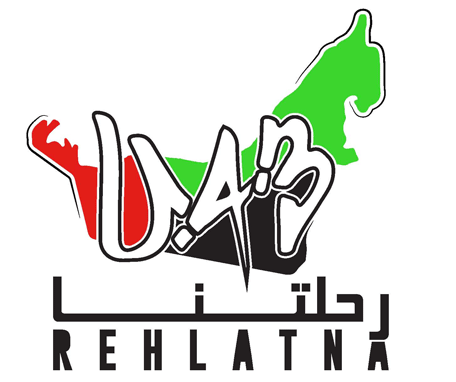 His Highness Sheikh Hamdan bin Mohammed bin Rashid Al Maktoum, Crown Prince of Dubai and Chairman of Dubai Executive Council, has directed the prompt implementation of a new art and cultural project, entitled 'Our Journey', marking the UAE's 43rd National Day celebrations.

Expected to enter Guinness Book of World Records as the world's longest graffiti, 'Our Journey' is 2,180 metres long and will be executed by the Crown Prince Office in collaboration with Brand Dubai, and initiative launched by the Government of Dubai Media Office.

Resembling UAE's map and the seven emirates, His Highness directed that 'Our Journey' should mirror glimpses of UAE history, starting from the beautiful past to the bright present and promising future.

The project responds to the directives of His Highness Sheikh Mohammed bin Rashid Al Maktoum, Vice-President and Prime Minister of the UAE and Ruler of Dubai to make Dubai an open air gallery that reflects the city's unique experiment and outstanding achievements.

Commenting on the project, Director General of the Office of the Crown Prince of Dubai Saif Bin Markhan Al Ketbi said: "Our Journey is an artistic documentation for UAE's unity with a contemporary view.
"A host of the world's most renowned graffiti artists and most distinguished local artists will participate in the artwork."

Al Ketbi added: "The event will take place on November 29 and 30 near Jumeirah Beach Park.
"Availing this opportunity, we invite UAE's citizens, residents and visitors to join UAE National Day celebrations, and even participate in painting 'Our Journey' under supervision of qualified artists".

Chairman of Organising Committee of 'Our Journey' Ismail Al Hashemi said: "We expect about 150 artists to take part in completing the graffiti.
"Once completed, it is expected to enter Guinness World Records as the world's longest graffiti. The team includes 100 of the world finest graffiti artists, 30 Arabian artists and 20 Emirati artists. Moreover, participation is open for public, especially students".

Al Hashemi explained that there is coordination with various official organisations to motivate their employees to participate in the project, and prizes will be awarded to the most beautiful works.

Al Hashemi also valuated the roles of Brand Dubai, Government of Dubai Media Office, Department of Tourism and Commerce Marketing, Hamdan Bin Mohammed Bin Rashid Al Maktoum International Photography Awards, Dubai Media Corporate, Dubai Police, Dubai Municipality, RTA, Dubai Culture and Skydive Dubai.

'Our Journey' will consume over 7,000 paint spray containers. The eco-friendly containers will be used in another artwork.

The committee will also host many cultural and recreational events starting from 10am to 5pm.

The committee also provides short training sessions on graffiti principles and safety procedures through the website www.U43.ae. The public may follow the event via @RehlatnaUAE.

Follow Emirates 24|7 on Google News.