11 Syrians killed in explosion, violence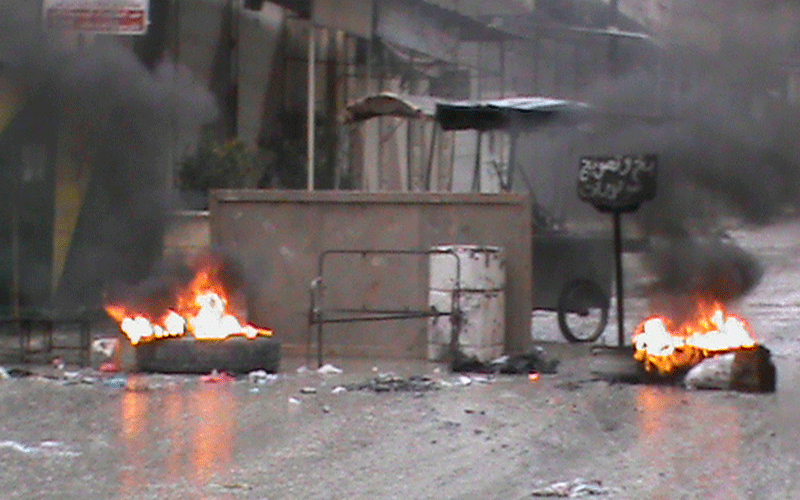 Eleven civilians were killed in Syria on Tuesday, including eight who died in an explosion in the northwestern province of Idlib, the Syrian Observatory for Human Rights said.
"Eight civilians were killed by a device that exploded as their minibus passed on the road between Idlib and Aleppo," in the north, said the Britain-based rights group in a statement received in Nicosia, without specifying the identity of the assailants.
In the same province, an activist was killed by a sharp shooter, while at a shop in the town of Khan Sheikhun.
And in Homs, a flashpoint of the protest movement against President Bashar al-Assad's regime, troops travelling in armoured vehicles in Al-Qahira Street "opened fire arbitrarily, killing a civilian and wounding nine others."
Security forces also killed a civilian in the Homs neighbourhood of Al-Bayada, the same source said.
In Aleppo, Syria's second largest city, they raided the university campus after a rally organised the previous night by students, shattering furniture and arresting some of the protesters.
Assad's regime is facing increased external and internal pressure with UN Chief Ban Ki-moon prodding the Security Council to take action on the Syrian crisis and military and political foes organising their work more closely.
The regime has waged a fierce crackdown on dissent since protests erupted in March, dispatching troops and militias to protest hotbeds in a bid to silence the opposition.
More than 5,000 have been killed since the start of the unrest, the United Nations said in December.
Follow Emirates 24|7 on Google News.