134 rescuers race against time to save earthquake survivors in Türkiye, Syria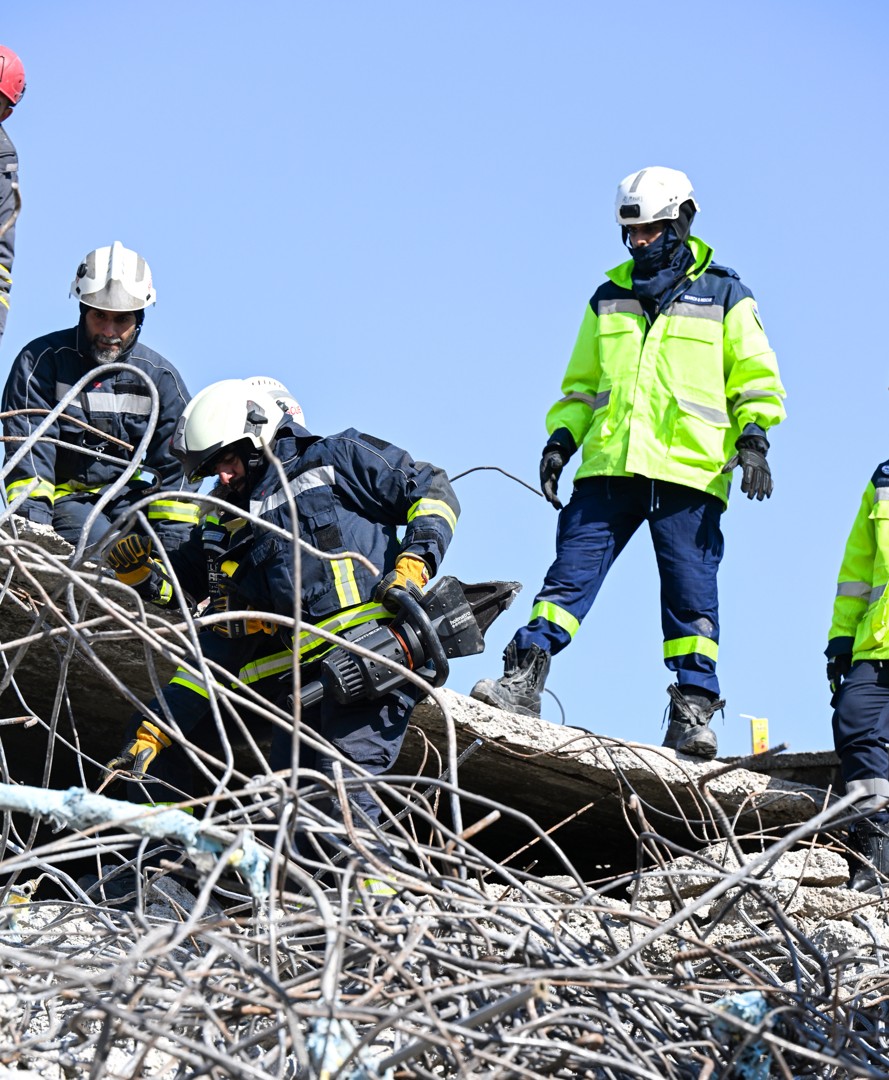 The UAE's search and rescue teams, which comprise 134 rescuers operating under the 'Gallant Knight/2' operation, in Syria and Türkiye are racing against time to save people trapped under the rubble.
These efforts are part of the UAE's efforts to help contain the fallout of the earthquake that struck both countries recently.
The Joint Operations Command of the Ministry of Defence said that the teams, which are equipped with specialised equipment designed for such rescue operations, have been deployed across several affected areas.
The cataclysmic aftermath of the earthquake necessitated a serious stance to come to the aid of the Syrian and Turkish people, obligating us to match our response with the size of the disaster, in line with the UAE's approach to dealing with such cases and our understanding of the urgency of the situation, the Joint Operations Command explained.
The UAE's rescue teams were among the first to arrive at the quake-struck sites, a testament to their rapid response in cases of natural disasters, which is further supported by the diverse forms of aid that the UAE provides, to meet the needs determined based on fast-paced evaluations of the situation and relevant developments.
Follow Emirates 24|7 on Google News.