297 killed in protests: Human Rights Watch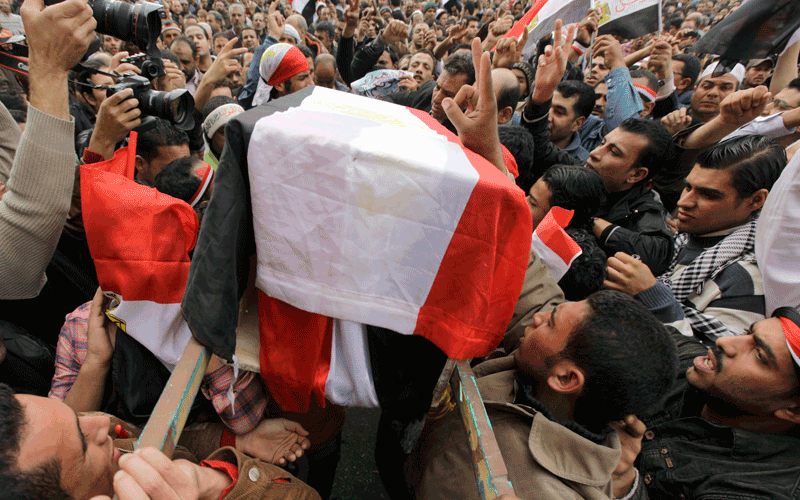 At least 297 people have been killed in protests against Egyptian President Hosni Mubarak since January 28, Human Rights Watch said, adding that the real death toll is likely to be significantly higher.
Egypt researcher Heba Morayef said on Human Rights Watch's website that the US-based rights group had verified 232 deaths in Cairo, 52 in Alexandria and 13 in Suez.
"A significant proportion came as a result of rubber bullets fired at too close a range and tear gas canisters fired into the crowd at close range," Morayef said.
The vast majority died on January 28 and 29 as a result of live gunfire, she said. On both days, riot police fought running battles with protesters around the country demanding Mubarak stand down.
Human Rights Watch believes that hospital officials were instructed to downplay the overall number of deaths, Morayef said.
The UN High Commissioner for Human Rights, Navi Pillay, said on February 1 that unconfirmed reports suggested that as many as 300 people may have been killed, with more than 3,000 others injured and hundreds arrested.
Follow Emirates 24|7 on Google News.