Abdullah bin Zayed visits quake-struck areas, UAE's SAR team HQ in Türkiye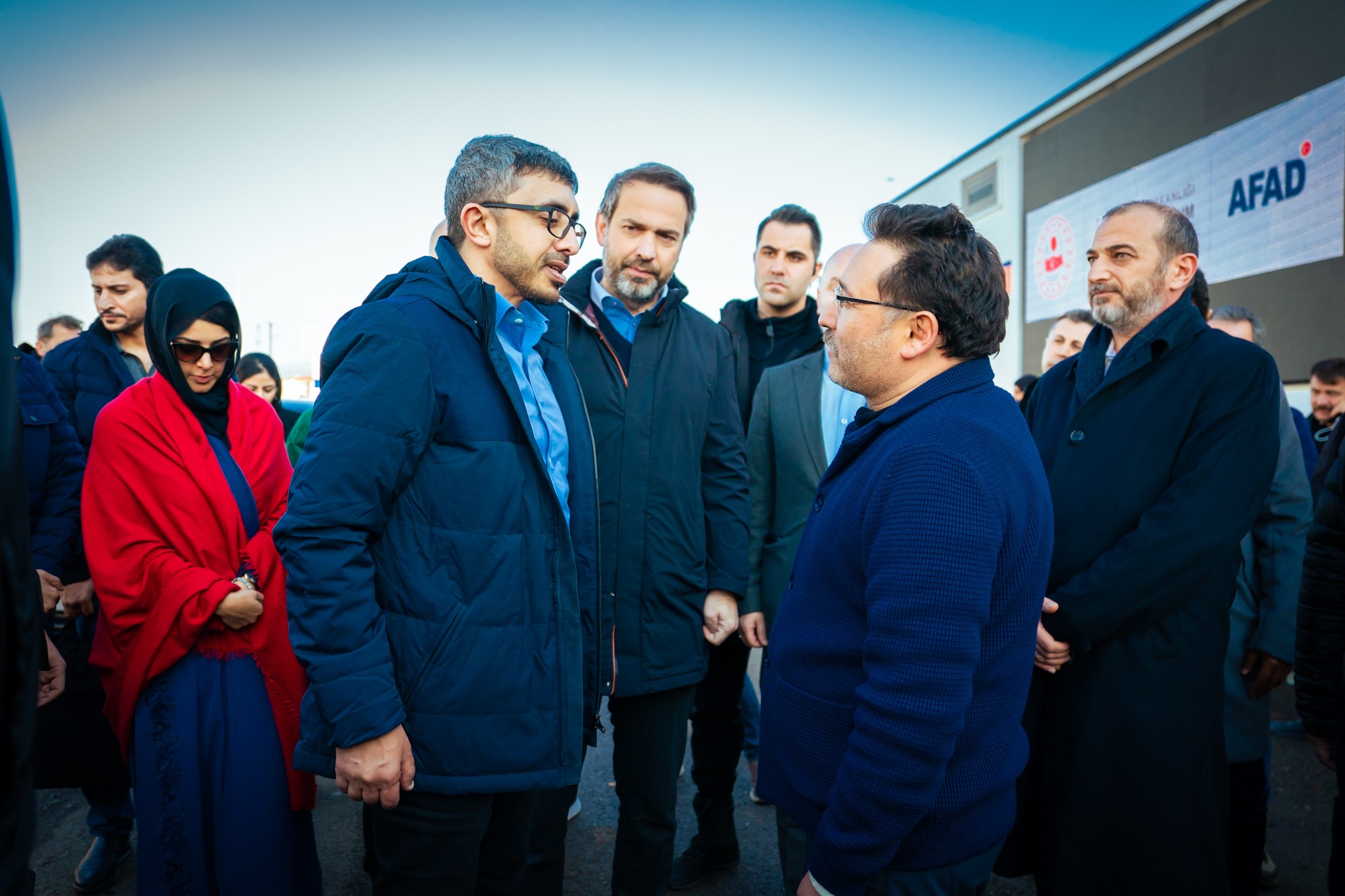 H.H. Sheikh Abdullah bin Zayed Al Nahyan, Minister of Foreign Affairs and International Cooperation, today visited a number of quake-hit areas in Kahramanmaraş, Türkiye.
Sheikh Abdullah was briefed by Turkish officials on developments in relief work, Türkiye's effort to mitigate the earthquake's fallout and the international support provided to the country.
H.H. Sheikh Abdullah affirmed that the UAE, under the directives of President His Highness Sheikh Mohamed bin Zayed Al Nahyan, is keen on standing by the Turkish people and providing the required support and assistance for those affected to help them through this ordeal.
He expressed his sincere condolences and sympathy to the Turkish people and the families of the victims of the devastating earthquake that struck Türkiye, praying to Allah Almighty for mercy for the victims and a speedy recovery for the injured.
Sheikh Abdullah also visited the headquarters of the UAE search and rescue (SAR) team in Türkiye, which is carrying out operations as part of the 'Gallant Knight/2' operation. H.H. was received by Colonel Pilot Nayef Ahmed Al Hosani, Commander of the Advanced Command Team at the Joint Operations Command of the Ministry of Defence, and members of the team.
H.H. shook hands with the members of the UAE's SAR team, praising their efforts in carrying out the 'Gallant Knight/2' operation, which the UAE launched under the directives of its wise leadership, with the aim of alleviating the suffering of those affected by the earthquake that recently swept Türkiye and Syria.
The Minister of Foreign Affairs and International Cooperation also met with Süleyman Soylu, Minister of Interior of Türkiye, in Kahramanmaraş, highlighting that the UAE will continue to support the Turkish Republic during these difficult times.
Accompanying Sheikh Abdullah during his visit were Reem bint Ibrahim Al Hashemy, Minister of State for International Cooperation, and Saeed Thani Hareb Al Dhaheri, UAE Ambassador to Türkiye.
Follow Emirates 24|7 on Google News.