Al Jazeera says Cairo bureau chief, journalist arrested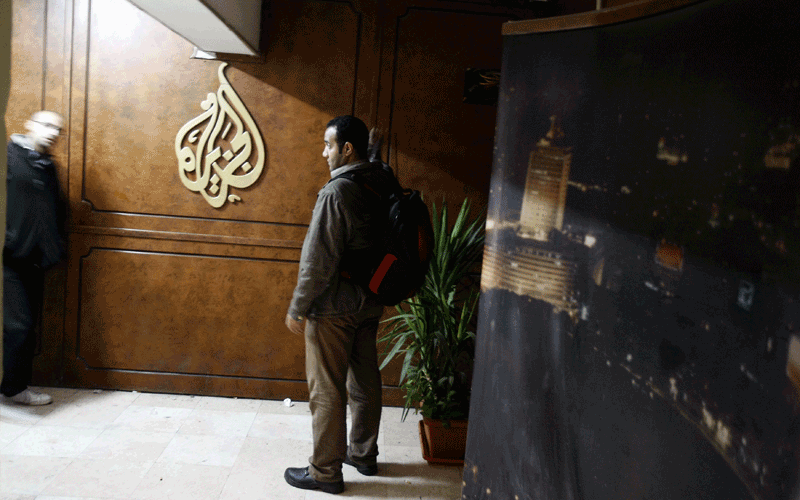 Egyptian authorities have arrested Al Jazeera's bureau chief and one of its journalists in Cairo, the Doha-based television channel said on Saturday, amid anti-government protests in the capital.
"Egypt's security services have arrested Al Jazeera bureau chief in Cairo Abdel Fattah Fayed and the journalist Ahmed Yousef," the pan-Arab channel, banned since last Sunday from operating in Egypt, reported on its website.
The arrests came a day after Al Jazeera said that its offices in the capital had been burned by a "gang of thugs" and its website hacked by "opponents of the pro-democracy movement in Egypt."
"As with all the other obstacles that have been put in our path, whether that be the detention of journalists, confiscation of equipment, or having our broadcast signal interfered with, we will continue doing our job of reporting on events in Egypt," an Al Jazeera spokesman said on Friday.
The Qatar-based channel also reported nine of its journalists were briefly detained on Friday -- dubbed by protesters as the "day of departure" for President Hosni Mubarak -- while its broadcast signal faced "unprecedented levels of interference."
Last Sunday, the Egyptian information ministry ordered Al Jazeera -- which given saturation coverage to the ongoing protests in Cairo -- to halt its operations and stripped its staff of their credentials.
Follow Emirates 24|7 on Google News.