Amr Mussa may run for Egyptian presidency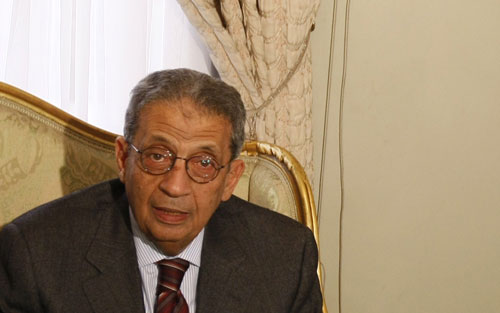 Arab League chief Amr Mussa, a former Egyptian foreign minister, said on Friday he might run for his country's presidency but said he thought President Hosni Mubarak would remain in power until September.
"I do not think he (Mubarak) will leave. I think he will stay until the end of August," he told France's Europe 1 radio.
Mubarak has said he will not bow to the massive anti-government protests sweeping Egypt and step down immediately but will stay on until elections due in September in which he said he will not run for a sixth term.
Mussa, asked if he would stand in the next elections in Egypt, replied: "Why say no?"
"I am of course at the service of my country... I am ready to serve as a citizen who has the right to be a candidate," he said.
He added that he would also be happy to join a transition government if one emerged to replace Mubarak's regime.
His comments came as Egyptian protesters massed for "departure day" demonstrations to force the 82-year-old veteran president to step down.
Follow Emirates 24|7 on Google News.