Animals rescued from 'hellish' Albanian zoo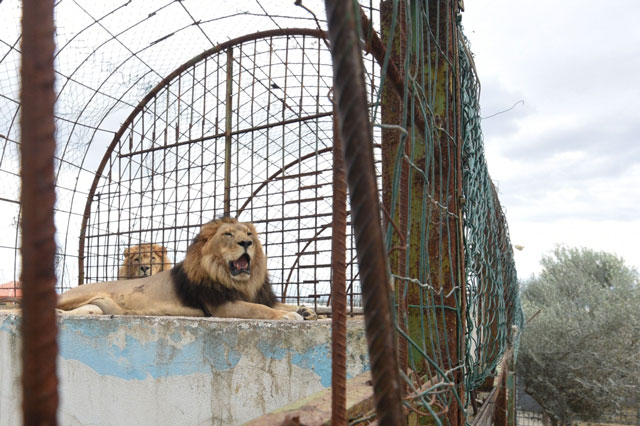 Albanian police on Sunday broke open cages at a private zoo and removed 11 animals including three lions and a bear being kept in "hellish" conditions, animal welfare workers said.
After the owner of the zoo at Fier, around 100 kilometres (60 miles) south of the capital Tirana, allegedly refused to cooperate, officers forcibly entered areas where the animals were kept to allow vets access, an AFP correspondent at the scene reported.
The animals were then tranquillised to allow them to be safely transferred to Tirana zoo.
"Living conditions for the animals in this zoo are absolutely horrible, it's a hellish way of keeping animals," said Ioana Gabriela Dungler of Four Paws.
Owner Petrit Osmani, who has been running the zoo for around 15 years, strongly opposed the raid.
"You don't have the right! These animals are my children, you are taking away my children!" he protested, adding that he would lodge a complaint for violation of private property.
The zoo was visited in July by workers from Four Paws who then alerted authorities.
"Lensi (one of the lions), had a serious eye infection and was at risk of going blind. He has happily been saved and is better, but they all need extra care in order to fully recover," said Carsten Hertwing, another Four Paws worker.
In addition to the three lions, a bear and a zebra, some deer, antelopes and foxes were also removed.
After a spell in Tirana, the three lions will be moved to the Netherlands where their new environment will be similar to their natural habitat while the bear will go to Germany.
Follow Emirates 24|7 on Google News.