Apollo 11 at 50: Celebrating first steps on another world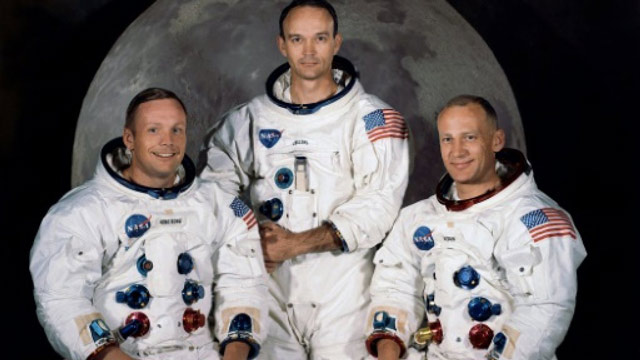 A half-century ago, in the middle of a mean year of war, famine, violence in the streets and the widening of the generation gap, men from planet Earth stepped onto another world for the first time, uniting people around the globe in a way not seen before or since.
Hundreds of millions tuned in to radios or watched the grainy black-and-white images on TV as Apollo 11's Neil Armstrong and Buzz Aldrin set foot on the moon on July 20, 1969 , in one of humanity's most glorious technological achievements.
Police around the world reported crime came to a near halt that midsummer Sunday night.
Astronaut Michael Collins, who orbited the moon alone in the mother ship while Armstrong proclaimed for the ages, "That's one small step for man, one giant leap for mankind," was struck by the banding together of Earth's inhabitants.
"How often can you get people around our globe to agree on anything? Hardly ever," Collins, now 88, told The Associated Press in a recent interview.
"And yet briefly at the time of the first landing on the moon, people were united. They felt they were participants."
He added, "It was a wonderful achievement in the sense that people everywhere around the planet applauded it: north, south, east, west, rich, poor, Communist, whatever."
For the golden anniversary , NASA, towns, museums and other institutions are holding ceremonies, parades and parties , including the simultaneous launch of 5,000 model rockets outside the installation in Huntsville, Alabama, where the behemoth Saturn V moon rockets were born.
Apollo 11K and Saturn 5K runs are "go" at NASA's Kennedy Space Center.
In nearby Titusville, the American Space Museum and local businesses will mark the exact moment of the moon landing by lifting cups of Tang, the powdered orange drink that rocketed into orbit with the pioneers of the Space Age.
Armstrong, who expertly steered the lunar module Eagle to a smooth landing with just seconds of fuel left, died in 2012 at 82.
Aldrin, 89, who followed him onto the gray, dusty surface, was embroiled recently in a now-dropped legal dispute in which two of his children tried to have him declared mentally incompetent.
Many of the Apollo program's other key players are gone as well. Of the 24 astronauts who flew to the moon from 1968 through 1972, only 12 are still alive.
Of the 12 who walked on the moon, four survive.
A vast majority of Earth's 7.7 billion inhabitants were born after Apollo ended, including NASA's current administrator, 44-year-old Jim Bridenstine, who is overseeing the effort to send humans back to the moon by 2024.
Follow Emirates 24|7 on Google News.