Apple jumps to lead wearable computing with smartwatch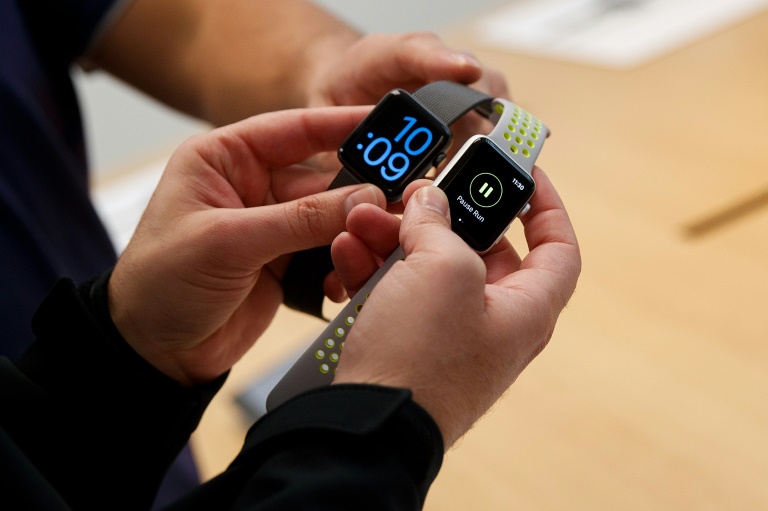 Apple has leapt to the lead in wearable computing on strong sales of its smartwatch, a market survey shows.
The survey released Thursday by Strategy Analytics showed Apple grabbed a 15.9 percent share of the wearables market in the first quarter.
While Apple does not release sales figures for its Apple Watch, the estimate by Strategy Analytics showed a 59 percent jump in sales from a year earlier, with 3.5 million units sold in the first three months of the year.
"The new Apple Watch Series 2 is selling relatively well in the US, UK and elsewhere, due to enhanced styling, intensive marketing and a good retail presence," said Strategy Analytics executive director Neil Mawston.
Fitbit, which has been a longtime leader of the wearables market with its fitness bands, slipped to third place on a 36 percent slide in sales in the first quarter, the research firm said.
The survey found that China's Xiaomi, which makes a budget-priced fitness band, was the second-largest vendor with a 15.5 percent global market share, ahead of Fitbit's 13.2 percent.
"Fitbit has lost its wearables leadership to Apple, due to slowing demand for its fitness bands and a late entry to the emerging smartwatch market," said Strategy Analytics researcher Cliff Raskind.
"Fitbit's shipments, revenue, pricing and profit are all shrinking at the moment and the company has a major fight on its hands to recover this year."
Overall, the report said sales of wearables rose 21 percent from a year earlier to 22 million units, led by stronger demand for new smartwatch models.
Follow Emirates 24|7 on Google News.