Asia at risk from climate migration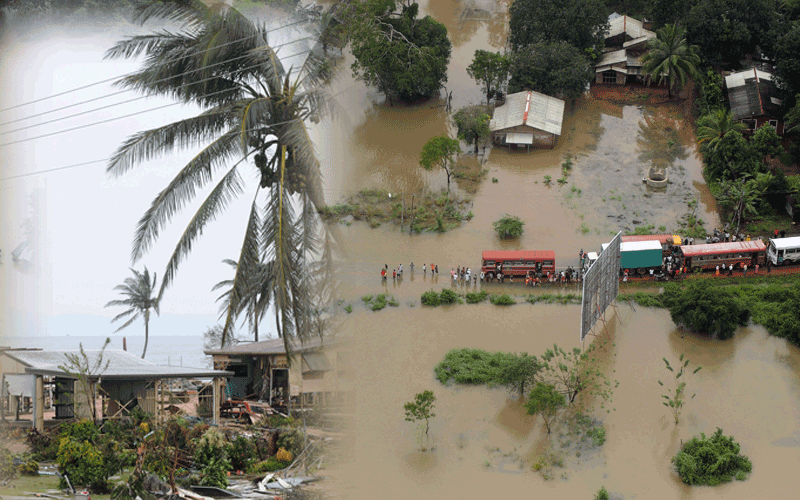 Governments in the Asia-Pacific region face the risk of unprecedented numbers of people displaced by floods, storms and other impacts of climate change, the Asian Development Bank (ADB) said in a report on Monday.
The bank and climate scientists said the region, home to 4 billion people, will be among the regions most affected by the impacts of climate change, leading to major migration both within and between nations, stretching resources.
The draft report, "Migration due to climate change demands attention" also said no international mechanism has been created to manage millions of people on the move.
"Protection and assistance schemes remain inadequate, poorly coordinated, and scattered. National governments and the international community must urgently address this issue in a proactive manner," it said.
Failure to do so risked costly humanitarian disasters, the report concluded.
The report for policymakers reviewed climate threats and the complex nature of migration, of which climate change is only one of many drivers, including greater numbers of people moving to cities to seek jobs.
It pointed to impacts such as higher temperatures, changing rainfall patterns, greater monsoon variability, rising sea levels, floods, and more intense tropical cyclones.
Last year's floods in Pakistan led to the temporary or permanent dislocation of millions of people, while Sri Lanka is suffering its second wave of floods in less than a month, threatening up to 90 per cent of the rice crop. More than 250,000 are seeking refuge in temporary shelters.
"The Pacific is particularly vulnerable because of its high degree of exposure to environmental risks and high population density. As a result, it could experience population displacements of unprecedented scale in the coming decades," the ADB report said.
Climate-induced migration would affect poor and vulnerable people more than others, said Bart W. Edes, director of ADB's Poverty Reduction, Gender, and Social Development Division.
"Those who stay in their communities will struggle to maintain livelihoods in risk-prone settings at the mercy of nature's whims," he said in a statement.

HUGE CITIES AT RISK
The report highlights Asia's booming megacities as being particularly vulnerable to disasters, such as floods, rising seas and cyclones.
"Megacities will often lack the carrying capacity to accommodate the influx of climate migrants on top of those moving for other reasons," said the report, adding that massive influxes of migrants could lead to conflict over resources.
According to UN data, only about 17 per cent of, or 230 million people in, the Asia-Pacific lived in towns and cities in 1950. By 2005, it had reached 39 per cent (1.5 billion) and was expected to hit 50 per cent by 2025. By 2050, more than 3 billion people in the region will live in urban areas.
"The massive growth in megacities in coastal areas significantly increases the population exposed to the risks posed by climate change," said the report, pointing to Mumbai's population, forecast to reach 26.4 million by 2025. Dhaka's was set to hit 22 million and Shanghai's 19.4 million by the same year.
South Asia was most vulnerable to climate change impacts, such as rising sea levels and storm surges from cyclones, which were expected to become more powerful, threatening Bangladesh and India in particular, it said.

Other vulnerable areas were the densely populated low-lying coast of China, southern Pakistan, the deltas of the Mekong, Red and Irrawaddy rivers and the Pacific island states of Kiribati and Tuvalu.
Follow Emirates 24|7 on Google News.