Assange gets a taste of his own medicine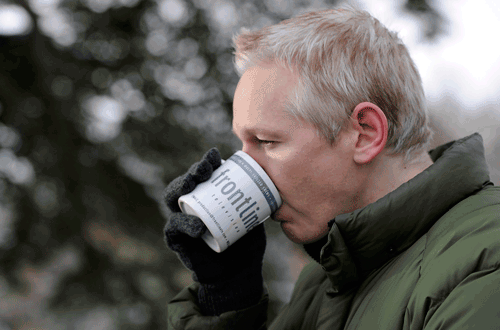 Swedish lawyers for Julian Assange, the discredited Australian founder of WikiLeaks website, have expressed anger over the leak of his sex-case papers to the media, it has been reported.
According to The Australian, Bjorn Hurtig, Assange's Swedish lawyer, said he was against the idea of Assange being tried by the media. "It is with great concern that I hear about this because it puts Julian and his defence in a bad position," the lawyer was quoted as saying to a colleague.
"I do not like the idea that Julian may be forced into a trial in the media. And I feel especially concerned that he will be presented with the evidence in his own language for the first time when reading the newspaper. I do not know who has given these documents to the media, but the purpose can only be one thing – trying to make Julian look bad," Hurtig has been quoted as saying.
The lawyer has reportedly said he would lodge a formal complaint to the authorities and ask them to investigate how such sensitive police material leaked into the public domain.
Perhaps it's a case of Assange getting a taste of his own medicine, with the WikiLeaks website leaking hundreds of thousands of diplomatic cables in the past few weeks, which have put not only the US' diplomatic relations, but those of many other countries in trouble. Besides the hit that world diplomacy might take, the cables also reveal sensitive intelligence on the war against terror, and their leak may expose some vital security chinks.

Follow Emirates 24|7 on Google News.