At least 66 killed in Sunday violence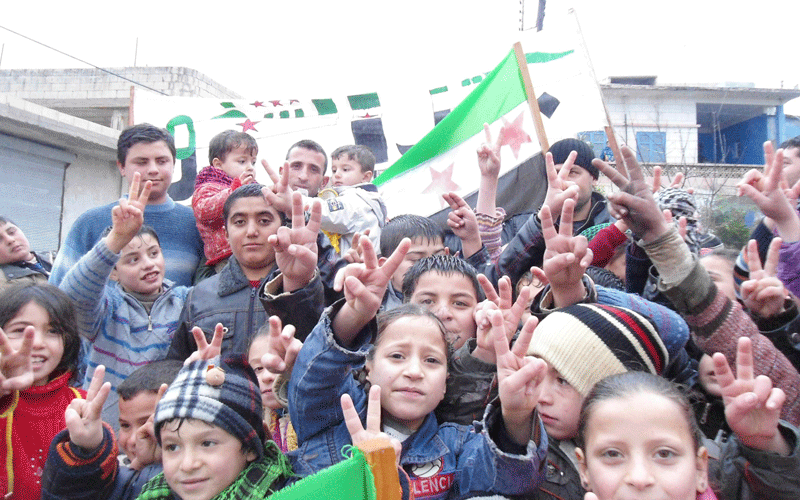 At least 66 people, including 26 civilians, were killed in violence across Syria on Sunday, the Syrian Observatory for Human Rights said.
The London-based rights group said 26 soldiers, five other members of the security forces, nine army deserters were also among those killed as the regime cracked down on protesters and rebels.
Earlier, deadly clashes in central Syria and an ambush on a bus transporting soldiers near Damascus claimed at least 15 lives on Saturday, according to activists and state media reports.
Soldiers clashed with deserters in the restive central town of Rastan in Homs province, the Syrian Observatory for Human Rights said.
Rami Abdel Rahman, who heads the Britain-based watchdog, told AFP three deserters were killed in Rastan's fighting, while five soldiers were killed in similar clashes in nearby Al-Hula, also in Homs province.
A local activist in Rastan, who said the clashes lasted six hours, confirmed the toll.
"A large number of soldiers in the countless checkpoints inside the city deserted and turned their arms on the regime's soldiers," he said.
"Residents are trying to help deserters fight their way out of Rastan and reach the positions of the Free Syrian Army," added the activist, who spoke on condition of anonymity.
"There are regular small demonstrations in the streets, but only a few people come out because snipers are everywhere and the army is carrying out mass arrests" every time there is a protest, he added.
The Observatory also reported fierce clashes on the outskirts of Damascus as security forces backed by tanks raided the towns of Saqba, Hamuriyeh, Jisrin and Erbin. There was no immediate word on casualties.
Meanwhile, an ambush on a bus near the rebel stronghold of Douma, just north of Damascus, left seven Syrian soldiers dead, the official SANA news agency reported, blaming the attack on a "terrorist group."
The ambush came a day after two separate attacks, including a car bombing, killed 12 members of the security forces, according to the Observatory.
Damascus does not recognise the scale of the protest movement that erupted in mid-March, insisting instead that it is fighting "terrorist groups" seeking to sow chaos in the country as part of a foreign-hatched conspiracy.
Elsewhere, the Observatory said a child was killed in the oil province of Deir Ezzor when a shell struck his house, and a pipeline was also ablaze in Quriah in Deir Ezzor after being hit by heavy machinegun fire.
The reports could not be independently verified because of government restrictions on journalists covering the unrest, which broke out last March and has since claimed more than 5,400 lives, according to UN estimates.
Follow Emirates 24|7 on Google News.