Australia to face even worst storms: Climate experts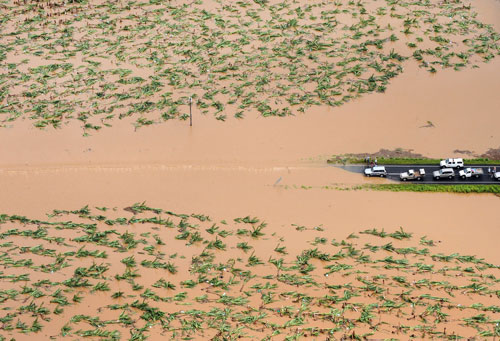 Australia will face storms of increasing intensity as a result of climate change, a respected think-tank said on Friday as the nation reeled from the devastation wrought by Cyclone Yasi.
Yasi, a maximum-category five storm reportedly large enough to cover most of the United States and with winds stronger than Hurricane Katrina, hit Queensland on Thursday, packing winds of up to 290 kilometres (180 miles) per hour.
Researchers at the prestigious Climate Institute in Sydney said that warmer temperatures were expected to produce more intense torrential downpours like Yasi, particularly in the country's tropical north.
"For Queensland, this is likely to spell storms and floods of increasing ferocity over a greater part of the state," the Climate Institute said in a press release.
"Sadly, Australia must prepare for more of these types of catastrophic events and even greater extremes as climate change drives more frequent and more intense wild weather," said John Connor, the institute's head.
The biggest storm to hit Australia in a century wrought huge damage to small coastal communities, cutting some of them off completely. But while two men were reported missing, there were no confirmed deaths caused directly by Yasi.
Queensland is still recovering from a record deluge and floods that destroyed tens of thousands of homes and killed more than 30 people last month.
The Climate Institute is calling for urgent measures to arrest global warming as north Queensland recovers from the twin disasters.
Follow Emirates 24|7 on Google News.