Brazil floods, mudslides leave over 70 dead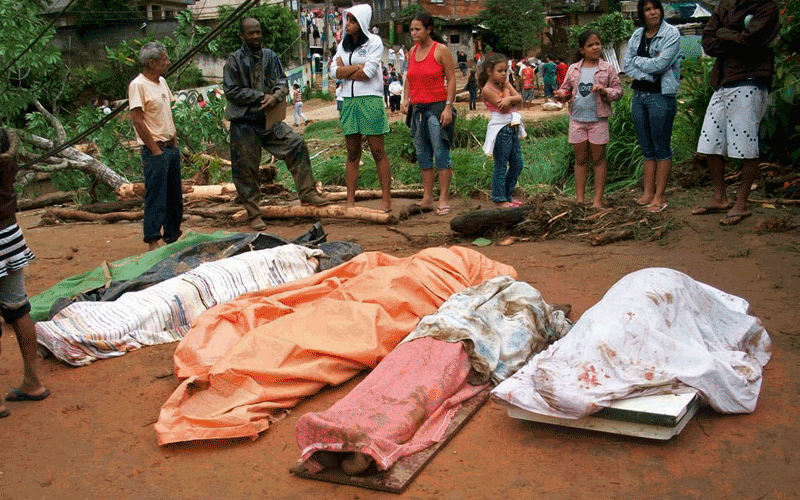 Days of flooding and mudslides have left 70 dead in southeast Brazil as the crisis worsened Wednesday when several hillsides collapsed in towns near Rio de Janeiro.
More than 60 people were said to have died near the tourist hotspot of Rio, while 13 deaths were already recorded Monday and Tuesday in Sao Paulo.
The town of Teresopolis, some 100 kilometers (60 miles) from Rio, was the worst-hit in Wednesday's disasters, with the mayor's office telling AFP that 48 people there had died.
Images from television news helicopters showed torrents of water cascading down mountains over the town of 180,000 people, and houses swamped in tons of mud.
"It's a huge catastrophe, a major disaster," the town's mayor, Jorge Mario, told the GloboNews television channel.
He said around 500 people had been left homeless and dozens of bridges and roads had been destroyed.
The death toll could rise further, Mario said, because emergency crews were having difficulty getting access to the town, which was left without power or telephone lines.
The mayor's spokesman told AFP that stricken residents were being put up in a shelter and given food.
A local civil defense chief, Colonel Flavo Castro, called on locals "to take refuge in safe places: churches, schools." He said a helicopter was being used to evacuate people cut off.
In the nearby town of Nova Friburgo, firemen confirmed that three of their number died when their car was engulfed by a wall of mud. Another three officers were missing.
In another town, Petropolis, two people also died.
Heavy rains common during Brazil's summer wet season were intensified this week by a cold front which doubled the usual precipitation.
Follow Emirates 24|7 on Google News.