Children's remains found in Mexican mass graves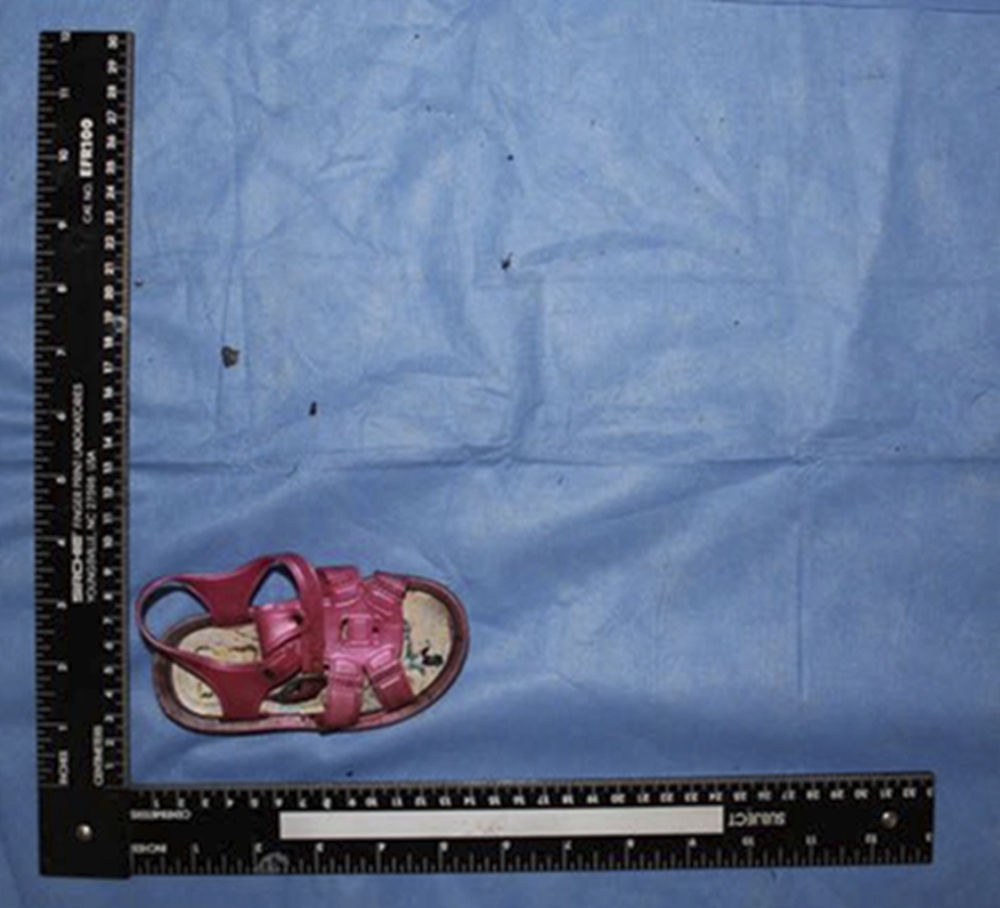 Tiny pants for a baby no older than 6 months and shiny pink sandals for a toddler are among the personal items that have turned up at mass graves in the Gulf state of Veracruz, driving home the brutality of rising violence in Mexico.
Mexican authorities have found remains of children along with adults in the clandestine burial pits, a person with knowledge of the investigation confirmed Sunday. Each item of clothing was either found near a body or cut free from remains. The official spoke on condition of anonymity because they weren't authorized to discuss the details publicly.
The National Commission of Missing Persons posted online hundreds of pictures of clothing Friday to give family members a tool to possibly identify missing loved ones. The images include polo shirts with logos still intact, socks, shoes, colorful boxer briefs and ladies' panties. One T-shirt says "Live Free" above a picture of a young woman and flowers.
Photos also show multiple children's items, such as little sweaters or T-shirts with images of Tinkerbell, Tweety Bird and Pokemon.
Authorities announced the discovery of the mass graves in early September after having counted 166 skulls.
The Interior Ministry said Friday that the body count had since risen to 174. Digging continues at the sites and the picture catalog will be updated as additional garments are found.
It's unusual for Mexican authorities to share forensic evidence from an investigation that is underway.

But thousands of Mexicans are clamoring for information about relatives who have disappeared since the government declared war on drug cartels more than a decade ago.
Criminal groups have reportedly detained entire busloads of passengers in Veracruz in recent years, sometimes robbing passengers and other times taking people away.
Security experts described the clothing images as helpful, but low-tech.
"It seems there's animus to clarify what has happened. But the fact that photos have to be put up on the internet shows that there are no other possible ways," said Carlos Vilalta, a criminologist with Mexico's Center for Research in Geography and Geomatics.
Vilalta said Mexico is overdue for a nationwide DNA database that family members could supply with samples to help identify the missing.
The revelation of children's clothing and bodies in the mass graves is also unusual. In the past, criminal gangs have let many women and children free.
"We have reached a point where violence impacts any person who gets in the way," said Luis Leal, a security analyst based in central Mexico.
The mass graves in Veracruz have been accompanied this month by a bloody attack in a Mexico City tourist spot by assailants dressed as mariachi musicians and outrage over a wandering truck with 273 bodies from an overflowing morgue in Guadalajara.
"We are falling into surrealism, where violence doesn't impress us. And this is worrisome and outrageous," said Leal.
Follow Emirates 24|7 on Google News.