China may overestimate strength-Australian leak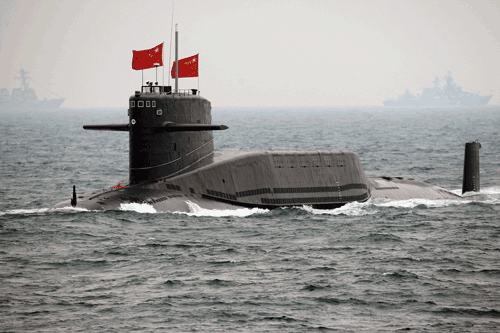 China is hiding the extent of its military build-up, spending double what it declared in 2006, but may overestimate its might and escalate minor events into conflict and destabilise the region, according to a leaked Australian intelligence briefing.
A strategic assessment by Canberra's intelligence agencies found China's military spending for 2006 was $70 billion, double the amount announced by Beijing, according to US documents provided by WikiLeaks to the Sydney Morning Herald.
China was building a military capability well beyond its priorities of self-defence and Taiwan, said Australia's Office of National Assessments, Defence Intelligence Organisation and the Defence and Foreign Affairs departments.
"China's military modernisation is beyond the scope of what would be required for a conflict over Taiwan," said the 2006 secret assessment, by Australian foreign affairs officials to the U.S. embassy in Canberra, published on Friday.
"Arguably China already poses a credible threat to modern militaries operating in the region and will present an even more formidable challenge as its modernisation continues."
China's military build-up and "the opacity of Beijing's intentions and programs" was "already altering the balance of power in Asia and could be a destabilising influence".
The Australian security assessment said China's military build up, coupled with the People Liberation Army's lack of operational experience, rising nationalism, and a heightened expectation of China's growing global status, could lead Beijing to overestimate its military might and spark conflict.
"There is the potential for possible misconceptions which could lead to a serious miscalculation or crisis...and minor events could quickly escalate," it said.
A confrontation with Japan in September, after a Chinese fishing boat captain was detained after colliding with two Japanese patrol vessels in disputed waters in the East China Sea, intensified distrust between the two countries that continues to cloud their efforts to resume normal relations.
Both countries claim the waters around East China Sea islets -- called Senkaku in Japan and Diaoyu in China -- which have plentiful fish and may be near valuable oil and gas reserves.
Tensions between China and Japan have now eased, but confrontation between North and South Korea is proving troublesome for Beijing, under pressure to rein in Pyongyang, which relies on China for economic and political support.
WikiLeaks has provoked fury in Washington with its publications of secret US cables and vows to make public the 250,000 embassy documents it had obtained.
Follow Emirates 24|7 on Google News.