Demonstrations spread to Khartoum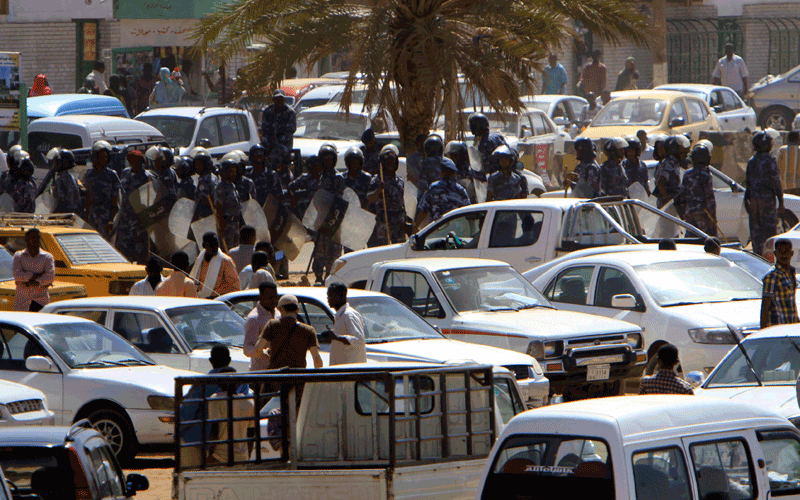 Students clashed with police in Khartoum on Sunday, as Sudanese youths heeded calls to take to the streets for a day of nationwide, anti-government protests.
At the Islamic University of Omdurman, Khartoum's twin city, around 1,000 demonstrators were confronted by riot police as they marched along the street shouting slogans criticising the president, an AFP reporter saw.
"Ocampo, what you have said is right!" they chanted, in reference to the chief prosecutor of the International Criminal Court, Luis Moreno-Ocampo, who has accused President Omar al-Bashir of genocide and war crimes in Darfur.
Clashes broke out, with the protesters hurling rocks at the police, who beat some of them with batons.
In central Khartoum, near the presidential palace, around 100 youths demonstrated, chanting: "We want change! No to the high price of goods."
They were also confronted by a heavy police presence, some of whom chased the protesters, arresting at least five of them.
Security officers stopped around 10 journalists working for local and international media and ordered them not to cover the demonstrations.
At Ahlia University, also in Omdurman, another 500 students staged a protest, chanting similar slogans.
The demonstrators were responding to calls posted on the Internet for peaceful anti-government rallies across Sudan to coincide with announcement of preliminary results for the vote on southern independence, and after a week of mass protest in neighbouring Egypt.
"This peaceful procession is organised by the youth of Sudan," Mubarak al-Fadl of the opposition Umma party told AFP.
"What we have seen in Egypt has inspired the youth to move, and they have organised themselves through the Internet," he said.
"They want to show their anger that the affairs in Sudan have to led to the partition of the country and because the future of the north is uncertain," he added.
Widespread economic and political discontent has provoked street protests in north Sudan in recent weeks, although they have been sporadic, with the security forces keeping tight control in the capital.
Follow Emirates 24|7 on Google News.