Eerie model of Picasso's corpse lies in Spanish birthplace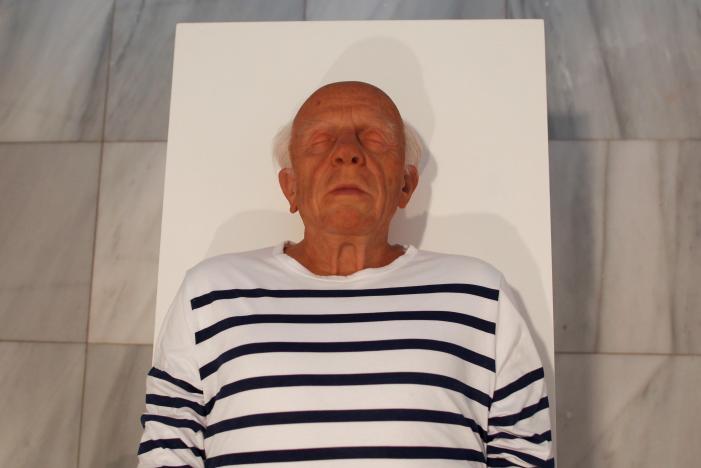 A life-size model of the corpse of Pablo Picasso lies on a plinth in his home city of Malaga, eyes closed, hands folded.
The artist who transformed his subjects into Cubist abstractions is immortalized in an eerily realistic sculpture dressed in his trademark blue and white striped jersey and black rope-soled shoes.
The work, made of silicon, resin and fiberglass, with human hair and real clothes, was created by Spanish artist Eugenio Merino - best known for his hyper-realistic models of dictators including Spain's Francisco Franco.
Picasso lies out in a small room in the city's branch of the Alliance Francaise cultural institute, the end point of a tour following the landmarks of his life.
On the surface, it looks like another scheme to draw in tourists.
But, say the organizers, the tour and sculpture are actually a critique of the way the city has used Picasso for commercial ends.
"The project is meant to criticize mass tourism and the culture industry of the city as a brand, in which tourism goes against the needs of the residents and where reality is replaced by settings created for the visitors," said Los Interventores, a group of artists who commissioned the exhibit.
Their Picasso tour passes by the church where he was baptized, his school and the bullring, before ending abruptly with his body, laid out near a marble gravestone that reads in gold lettering: 'Here lies our good friend Pablo Picasso (1881-1973)'.
Follow Emirates 24|7 on Google News.