Egypt military sets short timetable for democracy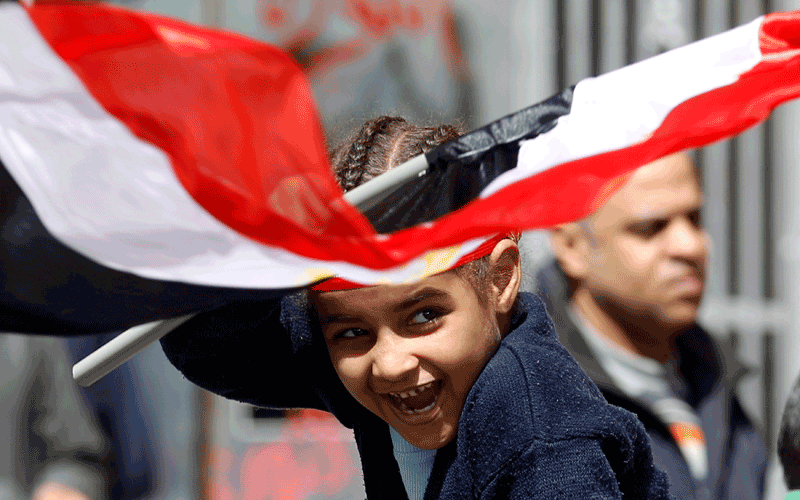 Egypt's military has set a vote on constitutional change provisionally for March 19 as a prelude to a parliamentary election in June followed by a presidential poll to usher in full democracy, army sources said on Tuesday.
The Supreme Council of the Armed Forces, running the Arab world's most populous nation since the overthrow of Hosni Mubarak on Feb. 11, is sticking to a short timetable to open a new chapter in modern Egyptian history.
"The timeframe the young people announced is a preliminary timetable for the key events within the coming months," an army source said when asked about comments from youth leaders who met the council last week and disclosed the March 19 date.
The youth leaders said a parliamentary election would be held in June with a presidential vote six weeks later.
The military, which promised to guard against a "counter revolution" after fears that Mubarak's inner circle would try to keep its grip on power, could make more cabinet changes later in the week after a recent reshuffle, the source said.
There is growing speculation in political circles that Prime Minister Ahmed Shafiq may step down. Appointed by Mubarak in his last days in office, the premier was the target of a protest in Tahrir Square on Friday calling for his removal.
The Muslim Brotherhood, youth movements and other political groups have urged the replacement of an interim cabinet in which the key posts of defence, foreign affairs, interior and justice are in the hands of Mubarak appointees.
"The entire regime has to go and that includes Shafiq's government," said Ibrahim Ali, protesting in Tahrir Square.
Life in Egypt's capital is still not back to normal with new tents pitched by protesters in Tahrir Square, the nerve-centre of the revolt against Mubarak, schools closed and the bourse, which was expected to open on Tuesday, delaying until Sunday.
Investors said share prices were certain to plummet once trading resumed, putting their investments in further peril. "If you open tomorrow it will be a slaughterhouse," said one. The military's steps towards democracy have been welcomed internationally and by the opposition in this key U.S. Middle East ally, which has a peace treaty with Israel. The high command wants Egypt to return to normal as soon as possible.

SPEED CAUSES CONCERN
But the rapid course the generals have charted is causing concern for some Egyptians who say more time is needed for political life to develop after decades of oppression.
Quick elections suit politicians associated with Mubarak's National Democratic Party (NDP) who have survived a corruption crackdown that is targeting high-profile figures from his era.
Businessmen and politicians formerly associated with the NDP are already mobilising for the elections while other political groups are still waiting for the military council to lift restrictions that blocked party formation under Mubarak.
The Muslim Brotherhood is the only other group that is suited by a quick vote. An experienced organisation regarded with suspicion by Washington, it could be ready in weeks, though it will not seek a majority or run for the presidency.
"You need time, and forcing that time can ... hamper the real democratic opportunity of new groups and favour those groups who already have organisational capacity, and that may be a challenge to the democratic credentials of those elections," Norwegian Foreign Minister Jonas Gahr Stoere said in Cairo.
Unlike 1952, when Egypt went through a revolution led by the army, the military appears to have no appetite to stay in power, diplomats in Cairo say. It seems uneasy in government and would like to return to its old defence role while safeguarding economic privileges built up over the years.
In a case that has worried investors in Egypt, a judicial panel concluded that a state land sale to Palm Hills Development, the country's second-biggest listed developer, was illegal, sold too cheaply and should be scrapped.
As well as elections, talk in Cairo also focused on the fate of Mubarak, who is in the Red Sea resort of Sharm el-Sheikh.
Egypt's prosecutor imposed a travel ban on Mubarak on Monday, prompting reports, denied by an official on the military council, that he had tried to escape to Saudi Arabia.
The ban on Mubarak and his family was put in place while complaints about their wealth were being investigated.
Follow Emirates 24|7 on Google News.