Egypt plans referendum in two months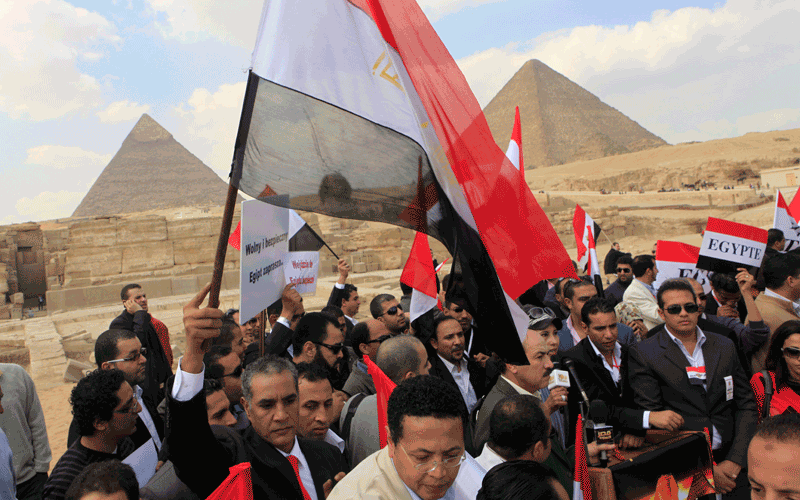 Egypt's ruling Higher Military Council hopes to finalise constitutional amendments within 10 days and put them to a referendum within two months, paving the way to democratic elections, members have told youth activists.
Wael Ghonim said on his Facebook page that he and seven other activists involved in protests that brought down Hosni Mubarak last week met two members of the council on Sunday evening.
Ghonim, a Google executive who was detained for two weeks during the protests, confirmed to Reuters the accuracy of the report of the meeting that he published on social networking site Facebook.
"A constitutional committee known for integrity, honour and not belonging to any political trends has been formed to finish constitutional amendments in the space of 10 days and they will be put to a referendum within two months," the Facebook page said.
The military said on Sunday it had dissolved parliament and suspended the constitution, and would govern the country for a period of six months or until new elections are held.
"(They) affirmed that the army does not want to take power in Egypt and that the civilian state is the only path for Egypt's progress," the page said. "The army defended the continuation of the present cabinet, saying they were working to change it quickly but that a caretaker (cabinet) was necessary to protect popular interests."
The report said the army would search for all demonstrators who went missing during the uprising based on a list that the youth activists will present them.
The army also agreed to start a campaign to raise 100 billion Egyptian pounds in donations to rebuild the country of over 80 million people.
It also wanted young Egyptians to set up new political parties. Egypt's political life was stunted by emergency laws applied throughout Mubarak's 30-year rule. The largest opposition group is the Islamist Muslim Brotherhood.
"The army encouraged youth to start serious steps to establish political parties that reflect their ideas and opinions," the report said. "The role of the army will be to ensure the democratic transition and protect democracy, and it will not interfere in any way in the political process."
Follow Emirates 24|7 on Google News.