Egypt regime begins talks with Islamists: MENA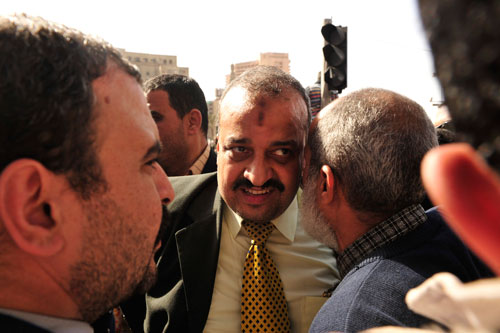 Egypt's Vice President Omar Suleiman met Sunday with opposition groups, including the Muslim Brotherhood, MENA said, amid an unprecedented uprising against President Hosni Mubarak's regime.
Represented at the talks were the Muslim Brotherhood, the liberal Wafd party, the left-leaning Tagammu, members of a committee picked by the pro-democracy youth groups which launched anti-government protests, and independent political figures and businessmen, the official news agency said.
The Brotherhood, the country's largest and most organised opposition movement, agreed to join talks with President Hosni Mubarak's regime, a turning point in relations between the state and the banned group.
"All present at the meeting held a minute's silence for the martyrs who died during the protests," MENA said.
According the United Nations, at least 300 people were killed in almost two weeks of anti-government demonstrations demanding the end of Mubarak's 30-year-rule.
Egypt's newly-appointed vice president, former intelligence chief Suleiman, had offered to meet opposition groups, including the Brothers, to discuss democratic reforms leading to elections to replace Mubarak.
Follow Emirates 24|7 on Google News.