Egypt rejects calls for transition to start forthwith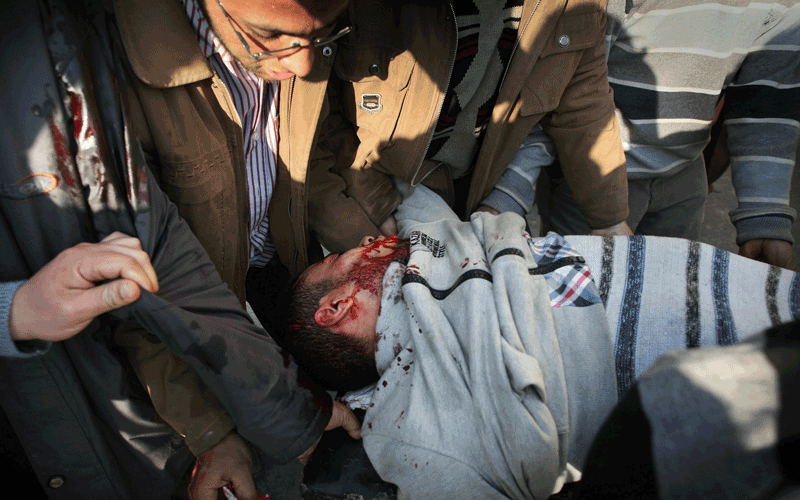 Egypt on Wednesday rejected calls from the international community for an immediate transition of power, amid deadly protests against President Hosni Mubarak's regime.
"What foreign parties are saying about 'a period of transition beginning immediately' in Egypt is rejected," foreign ministry spokesman Hossam Zaki said in a statement, charging that such calls "sought to inflame the internal situation in Egypt".
Belgian journalist beaten, held in Egypt barracks: daily
A Belgian journalist was beaten up and dragged off to a barracks in Cairo on Wednesday by non-identified civilians who accused him of supporting Egyptian dissident Mohamed ElBaradei, his newspaper said.
In a brief phone conversation from Cairo with daily Le Soir, Serge Dumont said:
"It was aggressive, violent. I received several blows to the face. They claimed I was pro-ElBaradei. They took me to the military in one of the barracks at the outskirts of town."
"There they gave me a glass of water, from the Nile, they said, to give me diarrhoea. I'm being held by two soldiers with Kalashnikovs. They say they're going to take me to the secret service. They say I'm a spy."
Dumont, whose real name is Maurice Sarfatti, also covers the Middle East from Israel for Swiss paper Le Temps and French regional paper La Voix du Nord.
He was covering a pro-Mubarak demonstration in the suburb of Choubra in central Cairo on Wednesday, Le Soir said.
The three papers have each contacted papers in their own countries to ask the Egyptian authorities to intervene, as well as rights groups Reporters Without Borders and Human Rights Watch.
Follow Emirates 24|7 on Google News.