ElBaradei slams Egypt talks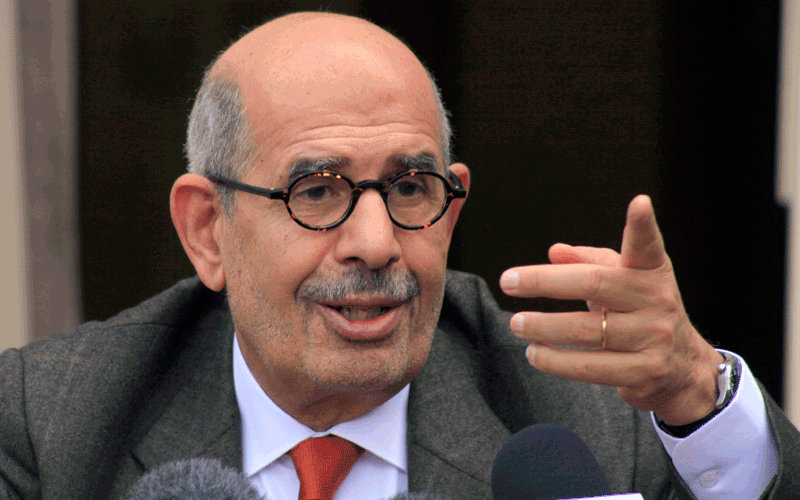 Egyptian opposition figure Mohamed ElBaradei slammed fledgling negotiations on Egypt's future on Sunday and said he was not invited to the talks.
The Nobel Peace laureate said weekend talks with Egyptian Vice President Omar Suleiman were managed by the same people who had ruled the country for 30 years and lack credibility. He said the negotiations were not a step toward the change protesters have demanded in 12 days of demonstrations calling for the ouster of President Hosni Mubarak.
"The process is opaque. Nobody knows who is talking to whom at this stage," ElBaradei, the former head of the U.N. nuclear watchdog, said on NBC's "Meet the Press."
Suleiman met on Sunday with opposition groups including the officially banned Islamic Muslim Brotherhood. On Saturday, Suleiman, Egypt's longtime intelligence chief, talked with independent and mainstream opposition figures to discuss options for a transition of power.
"It's managed by Vice President Suleiman," ElBaradei said. "It is all managed by the military and that is part of the problem."
ElBaradei said he has not been part of the negotiations.
"I have not been invited to take part in the negotiations or dialogue but I've been following what is going on," he said."
However, a representative of ElBaradei's group, National Association for Change, met with Suleiman on Sunday and described the talks as a positive first step.
ElBaradei, the former director of the International Atomic Energy Agency, said there was still a "huge lack of confidence" between the government and demonstrators and there was a fear the old government would retrench and return to power.
"If you really want to build confidence, you need to engage the rest of the Egyptian people -- the civilians," he said.
ElBaradei said forcing Mubarak out of Egypt has become an emotional issue -- almost an obsession -- with young people who have been driving protests since Jan. 25.
He said the focus should be on the government, not Mubarak.
"No, of course he doesn't have to leave Egypt at all," said ElBaradei, who lived abroad many years but returned to Egypt after the protests began. "He is an Egyptian he has absolutely the right to live in Egypt."
Follow Emirates 24|7 on Google News.