Emirates Red Crescent delivers more humanitarian aid to Yemenis in Hadhramaut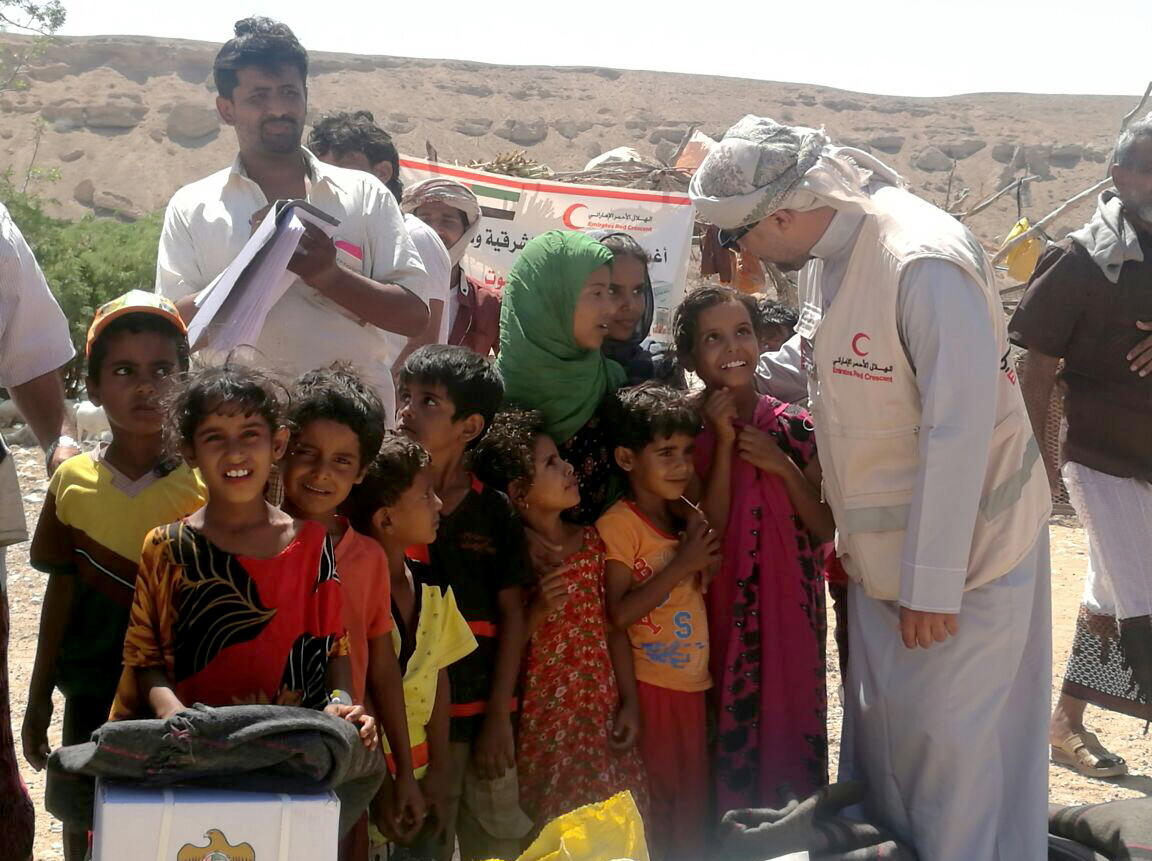 The Emirates Red Crescent today delivered emergency food assistance to the residents of Ar Raydah Wa Qusayar District in Hadhramaut Governorate, Yemen, as part of the UAE's continuous efforts to ease people's suffering from the severe humanitarian impact of war sparked by the rebel Houthi militia and allied insurgents loyal to the now-ousted president Ali Abdullah Saleh.
This is the latest in a series of humanitarian deliveries to a large number of underprivileged families, said the supervisor of Emirates Red Crescent's projects in Hadhramaut.
Riyadh bin Taleb, the secretary of the governor of Hadhramaut for relief and reconstruction affairs, thanked the UAE and its humanitarian agency for the initiative.
These huge efforts will always be remembered by the Yemeni people, he said.
Earlier, the Emirates Red Crescent repaired three fire trucks for the civil defence in Mukalla.
The logistic support coincided with the World Civil Defence Day and is part of efforts to enhance services in all sectors, noted Director of Civil Defence in Hadhramaut, Colonel Saeed Haj Abdul Rahim, as he took delivery of the trucks.
Follow Emirates 24|7 on Google News.