EU presses China to step up fight against fakes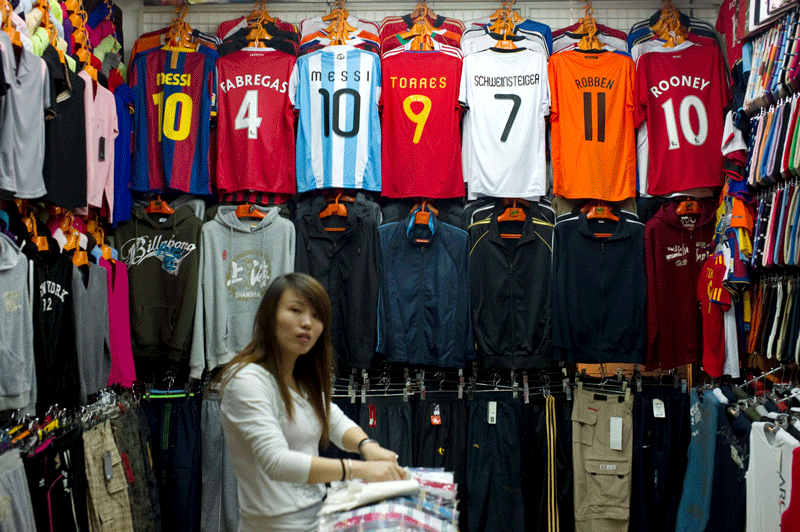 The European Union pressed China on Friday to back up its words with action and do more to stem the flow of Chinese-made counterfeit goods into Europe and around the world.
European tax, customs and anti-fraud commissioner Algirdas Semeta asked Chinese officials at a meeting in Shanghai to fully put into action a plan the two sides signed last year.
"Generally speaking, we developed a very good framework but the implementation of this framework is not sufficient," Semeta told AFP before he addressed the joint customs cooperation committee meeting.
China is the EU's largest source of imports and the main source of counterfeit goods across its 27 countries last year, with 64 percent of seized articles coming from the Asian giant, according to EU figures.
Broken down by industry, China was the source of more than 90 per cent of counterfeit shoes, 81 per cent of electronics and computer equipment and 72.5 per cent of its fake branded clothes and accessories.
As part of an agreement on intellectual property protection, a network was established last year for European and Chinese customs officials to share real-time information to help intercept shipments and target counterfeiting rings.
"We presented 55 cases to Chinese authorities while we received just five cases from Chinese authorities. This means the implementation of the programme requires additional effort," Semeta said.
As a trade-dependent country, China stands to lose as stricter controls are imposed in response to the rising volume of counterfeit goods, he said.
Chinese companies are also falling victim to counterfeiters. German officials seized two shipments last year of fake products bearing the name of a Chinese green technology company.
"In our activities, we are already seeing a new phenomenon. Our customs authorities last year seized Chinese brands which were counterfeited. Legitimate Chinese business also suffers from this activity," Semeta said.
Foreign governments, especially the United States, have for years accused China of looking the other way despite rampant intellectual property violations.
China's trading partners complain this costs foreign companies billions of dollars a year in lost sales, and also impacts jobs.
"The scope of the problem is so huge it is not easy to cut it immediately. Our goal is to propose very concrete measures to Chinese authorities on how this problem could be dealt with," Semeta said.
The meeting concluded Friday night with neither side making any immediate comment.
Semeta said he would table anti-counterfeiting legislation before year-end to tighten EU customs procedures. Internal Market Commissioner Michel Barnier is also working on separate measures, he added.
"The EU is dependent on innovation, on design, on brands, on trademarks and our businesses invest a lot in this. It's really high on the agenda," he said.
Follow Emirates 24|7 on Google News.