Europe's delayed Ariane 6 rocket passes key firing test - ESA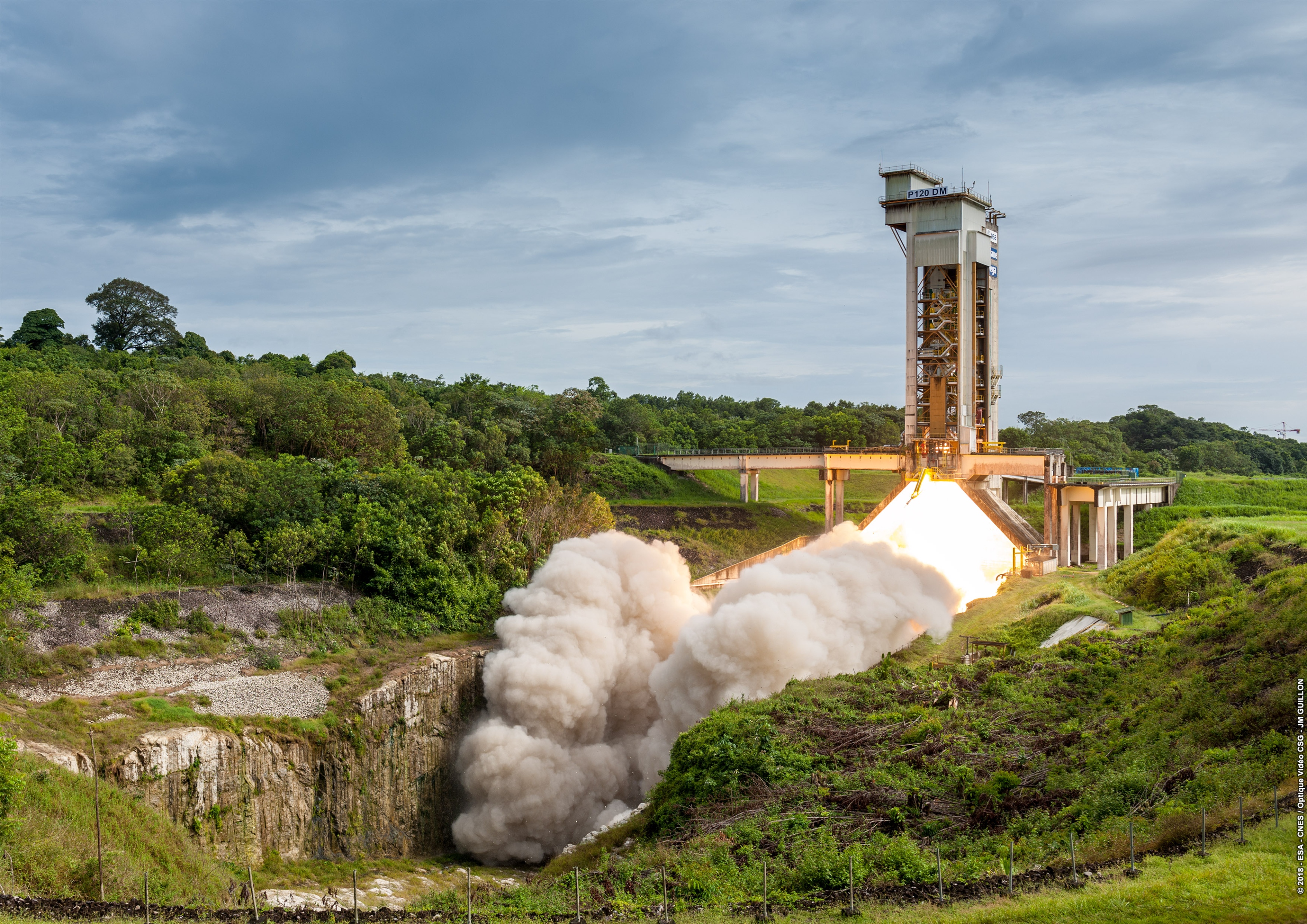 Europe has carried out successful hot-firing tests of the Ariane 6 launcher and aims to launch its new-generation rocket "as soon as possible" while maintaining a broad end-year target, the European Space Agency said on Monday.
Friday's tests, carried out in near-vacuum conditions at a facility in Germany, ran for up to 975 seconds and came as a "huge relief" after an earlier test was interrupted, Daniel Neuenschwander, ESA director of space transportation, said.
The hot-firing tests are one of three main hurdles before launch, alongside combined tests with the launcher in French Guiana and delivery of hardware. The rocket is being developed by ArianeGroup, co-owned by Airbus and Safran.
ESA will not be able to give a more exact timetable for the debut until June, Neuenschwander added. The current Ariane 5 version has two remaining launches in the first half.
The delayed launch of Ariane 6 is a crucial step as Europe faces a gap in its access to space after the use of Russian Soyuz rockets was interrupted by the war in Ukraine and Italy's Vega C was grounded following a launch failure last month.
"Let's call it what it is: a crisis with launchers in Europe," ESA Director General Josef Aschbacher told reporters.
A commission of inquiry into the Vega C failure is expected to issue its findings in the second half of February, he said.
Neuenschwander said the Vega C problem had been focused on the new second stage, adding this meant the earlier Vega version could resume flights before the affected Vega C model.
Follow Emirates 24|7 on Google News.