Four more dailies share WikiLeak cables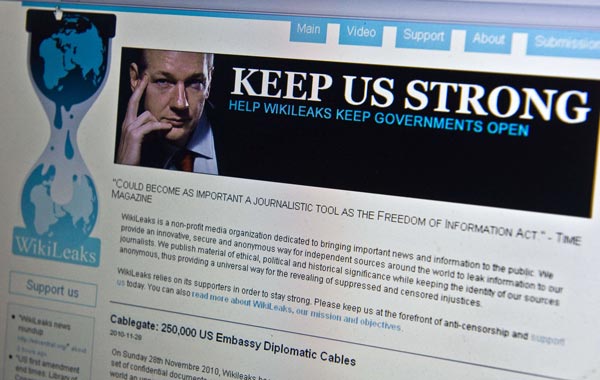 Three major newspapers have joined forces with a Norwegian paper to trawl through the 250,000 or so cables originally exclusively handled by WikiLeaks' media partners, a Swedish daily told AFP.
Norwegian daily Aftenposten was sharing its findings with three major media outlets in Denmark, Germany and Sweden, Martin Joensson, the executive director of Swedish daily Svenska Dagbladet said.
The other two papers are Germany's Die Welt and Denmark's Politiken, he said.
The content was so voluminous that "it would be easier from a logistical point of view to work in a team," Joensson said. SvD and Aftenposten both belong to Norway's Schibsted Media group.
The mounting number of media that have gotten their hands on the cables is undermining WikiLeaks founder Julian Assange's strategy of tightly controlling how and where the documents it obtains appear.
The whistleblower website had reached a deal with five major newspapers: The New York Times, France's Le Monde, Spain's El Pais, The Guardian in Britain and Germany's Der Spiegel, to gradually release the diplomatic cables.
The exact terms of the agreement are unknown.
Aftenposten has refused to reveal how it obtained the database.
Since obtaining them late December, Aftenposten has published them regularly without marching in step with the slow release scripted by Assange.
Svenska Dagbladet has so far published some eight articles based on the secret data, its director said.
Follow Emirates 24|7 on Google News.