France crash kills five on Portuguese tourist coach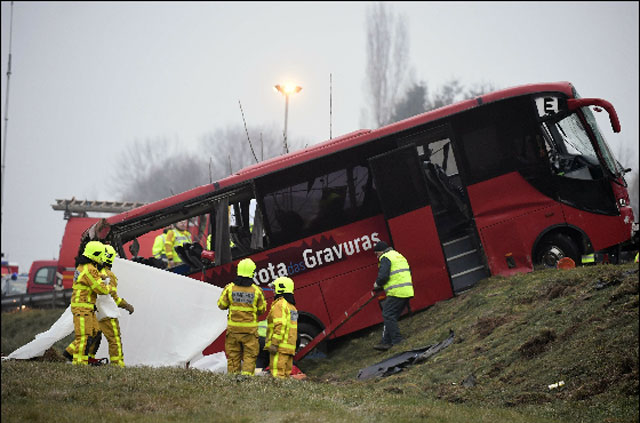 Five people were killed and 27 others injured Sunday when a bus carrying Portuguese tourists crashed off a highway in central France known locally as the "road of death", authorities said.
The 40-seat bus was on its way to Switzerland when tragedy struck, the local Creusot-Info website said.
Before dawn, the bus crashed off the Central Europe Atlantic Road in the Saone-et-Loire region, that sees several accidents a year, many of them deadly.
It appears the driver may have lost control of the vehicle because of ice on the road.
As a cold wave hits much of Europe, a weather alert has been issued for central and eastern France.
In March last year, 12 Portuguese passengers died when their minibus collided with a lorry on the same motorway.
Follow Emirates 24|7 on Google News.