Gaddafi offers Libya oil to India, Russia, China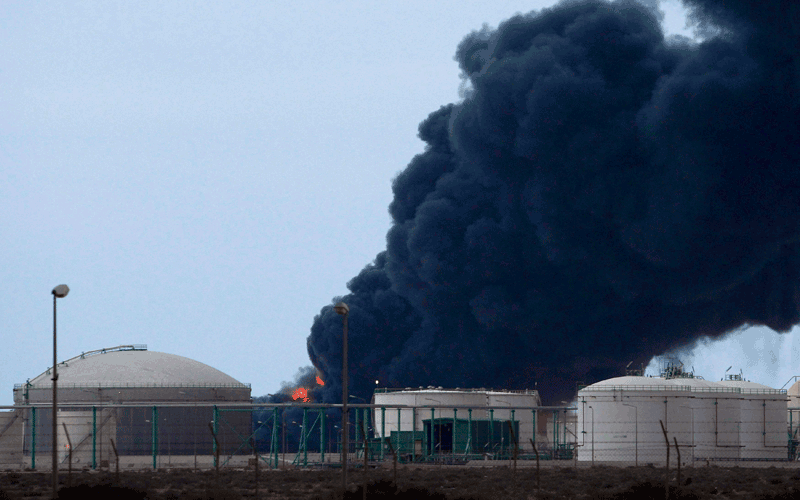 Libya's leader Moamer Gaddafi invited Chinese, Russian and Indian firms to produce its oil, state news agency Jana reported on Monday, in a bid to replace Western companies that fled unrest.
"The leader of the revolution met on Sunday the ambassadors of China, Russia and India, with whom he discussed the progress of bilateral relations and an invitation to firms from these countries to exploit Libyan oil," Jana said.
Most oil companies operating in Libya, including French Total and Chinese CNPC, have partially or completely shut down production since the uprising against Gaddafi's rule began a month ago.
As the insurrection gained momentum, Kadhafi warned on March 2 that oil production in Libya had hit a historic low and threatened to throw out Western oil companies operating in the country.
"We are ready to bring Chinese and Indian companies to replace Western ones," he said as oil companies evacuated their personnel and fled the violence.
The last oil shipment left the north African country on February 19 as large swathes of the east came under rebel control.
But rebels fighting to unseat Gaddafi lost key oil towns, including Zawiyah, Ras Lanuf and Brega, in recent days to heavily-armed loyalist forces.
"Libyan oil terminals have become safe... All employees are asked to return to their jobs in all oil facilities. And we urge (foreign) firms to send their tankers to load and unload," state television said Sunday, quoting the National Oil Corporation.
Oil giant Total said on Friday that the unrest in Libya had slashed output by 1.4 million barrels a day to under 300,000.
Libya was producing 1.69 million barrels a day before the unrest, according to the International Energy Agency. Of this 1.2 million were exported, mostly to Europe. Other major customers are China and the United States.
Qatar's Energy Minister Mohammed Saleh Al Sada said on Sunday that the world oil market was "comfortable" despite the conflict in Libya.
There are no problems of supply or reserves," he told journalists, saying that producers' cartel Opec saw no need for a meeting on output.
Follow Emirates 24|7 on Google News.