'Gallant Knight / 2' to open first phase of field hospital in Gaziantep, Türkiye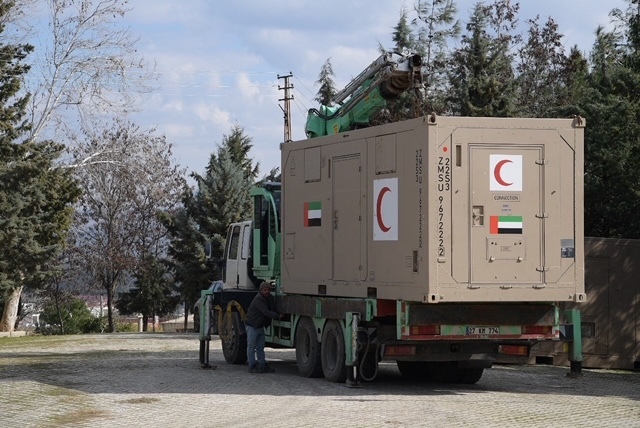 The search and rescue teams of the "Gallant Knight / 2" operation began their preparations for the opening of the first phase of a mobile field hospital in Gaziantep's İslahiye district in Türkiye, in response to a recent earthquake in the region. The field hospital will offer medical care, diagnostic services, and treatment to those affected by the disaster. The hospital will be equipped with emergency departments, operations rooms, intensive care units, CT scans, and sterilization facilities.
In the second phase, the hospital will expand its services to include a laboratory, X-ray facility, pharmacy, dental department, outpatient clinics, and inpatient wards with a capacity of 50 beds. A team of 15 doctors from various specialties, 60 nurses, and medical equipment technicians will be supervising the hospital's operations, while qualified Emirati cadres will provide medical support.
This initiative is part of the UAE's ongoing efforts to provide humanitarian aid and relief to those in need, highlighting the country's commitment to promoting international cooperation in times of crisis.
Follow Emirates 24|7 on Google News.