Gunmen storm Iraqi radio station, halt broadcasts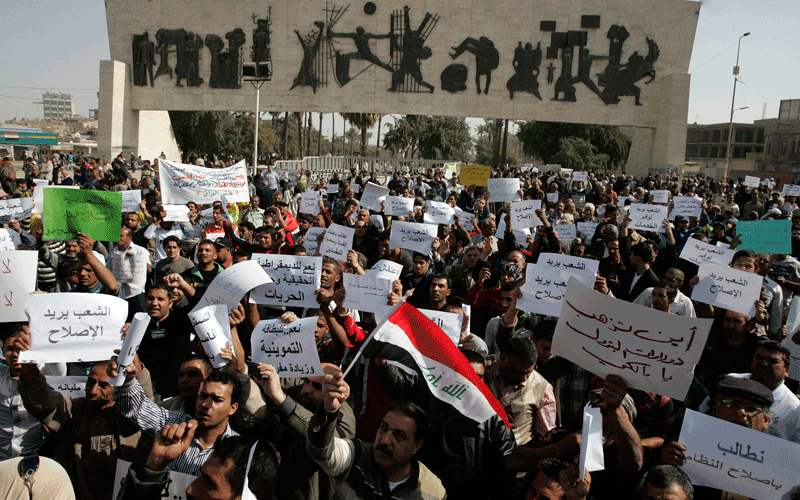 Gunmen raided a privately-owned radio station in Iraq's Kurdish region on Sunday, shutting down broadcasts encouraging protests against the Kurdish government, officials said.
The pre-dawn raid on the Kurdish Voice radio station in Kalar, a town south of Sulaimaniya in northern Iraq, was carried out by unknown gunmen who broke into the channel and smashed and looted equipment, the station manager and a security official said.
The Voice radio channel, owned by two Kurdish journalists, was broadcasting programmes encouraging people to demonstrate and calling for political reforms in the Kurdish region, inspired by uprisings across the Arab world.
"I hold the government responsible for the attack. They want to suppress personal freedoms in Kurdistan," Jaza Mohammed, the station manager, told Reuters.
A senior security official in Kalar confirmed that unknown gunmen attacked the radio station, but could not give further details.
The incident was the second attack by gunmen against the media in the Kurdish region in less than a month. Gunmen raided and set fire to a television station in Sulaimaniya on Feb. 20, shutting down broadcasts of protests. [ID:nLDE71J0GU]
Demonstrations in Sulaimaniya and other cities of the semi-autonomous Kurdish region have been almost a daily event for the past weeks as hundreds have protested against corruption and called for political reforms.
Last month, protesters clashed with security forces when they tried to storm the headquarters of the Kurdistan Democratic Party headed by President Masoud Barzani.
Unlike their regional counterparts, Iraqi protests generally have not called for the removal of the elected government, installed just two months ago after months of tense negotiations between political factions. Rallies have demanded more jobs, better public services, the ouster of local officials and reforms.
Iraqi Kurdistan has enjoyed virtual independence under Western protection since the end of the first Gulf War in 1991, attracting foreign investors as a relatively stable area compared with the rest of Iraq, which fell into sectarian strife and a raging insurgency after the 2003 U.S.-led invasion.
Follow Emirates 24|7 on Google News.