India's apex court seeks reason for banning film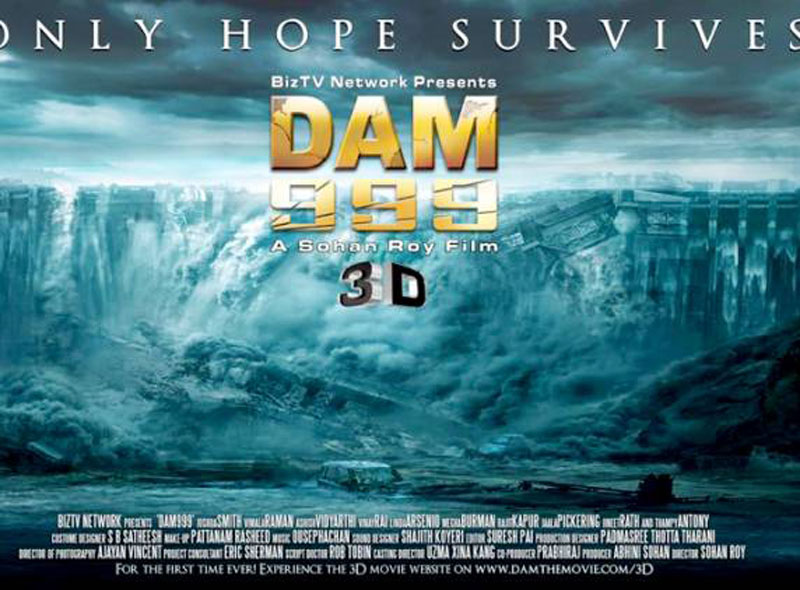 UAE-based Indian film maker Sohan Roy, whose recently-released movie 'Dam 999' has been banned in the southern Indian state of Tamil Nadu, has said that, following his appeal against the ban, the Supreme Court of India has sought the state government's reasons for banning the movie.
Director Roy appealed to the Supreme Court to lift the ban, saying that the movie nowhere mentions the controversial Mullaperiyar dam or refers to the people of the states of Tamil Nadu or Kerala.
The first hearing of the plea for lifting the ban on release of 'Dam 999' in Tamil Nadu state was held in the office of the Principal Secretary (Home, Prohibition and Excise Department) in Chennai on December 12 and the verdict in favour of the TN government was announced on December 16.
'Dam 999' is a love story but the film became controversial as it features the collapse of a dam in Kerala. The more than 100 year- old Mullapperiyar dam has become the subject of a dispute between the states of Kerala and Tamil Nadu.
The film's case has now taken a different course with the apex court issuing a notice to the TN government, asking it to provide an explanation by Friday for the ban on the movie 'Dam 999' in Tamil Nadu.
The previous clarifications given by the Tamil Nadu government for the ban on release of 'Dam 999' in the state has been rejected by the Supreme Court and won't be taken into consideration anymore.
The appeal by the TN government to shift the case to the High Court has also been rejected by the Supreme Court whose verdict is expected within a week.
"Finally we will get some justice," said Roy.
He said his movie had been well received in Kerala. "For the first time, cinema goers in Kerala's remote locations have seen an English movie. Though we had the Malayalam version, it is the English version of the film which is in demand. The movie has attracted people to protest camps demanding construction of a new dam as people living near the dam fear that their lands will be submerged if the dam collapses," Roy said.

'Dam 999' was in the contenders' list for this year's Oscar nominations.
Follow Emirates 24|7 on Google News.