Indian journalist gets jail for caste column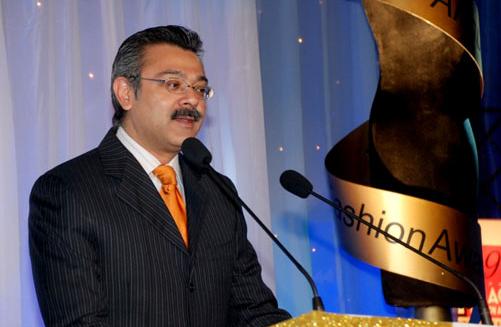 Indian journalist Anish Trivedi was on Thursday sentenced to six months' imprisonment for a 2006 column about the country's reservationist policies, the Indian Express newspaper reported.
The special Prevention of Atrocities Act court convicted Anish Trivedi, a Mumbai-based investment banker turned writer and columnist for the Mid-Day tabloid, for insulting India's scheduled castes. He was also fined Rs25,000. He was released on bail, but it is not clear if he intends to appeal.
The sentence flies in the face of a constitutionally guaranteed right to freedom of speech.
Editors acquitted
In an April 2006 piece, "Children of a Lesser God", Trivedi attributed the "bad condition of government offices" to caste-based reservation policies. Trivedi and two of the publication's editors, Krishna Warrier and Lajwanti D'Souza, were subesequently booked under several sections of the Scheduled Caste and the Scheduled Tribes (Prevention of Atrocities) Act.
However, both Warrier and D'Souza were acquitted, with Judge C K Bedi observing that they had no involvement in the case.
"The column was derogatory and directly attacked the Dalits. He not only tried to draw parallels between the inefficient government offices and caste reservation, but at several places, he also made distasteful comments that were clearly casteist," said public prosecutor Shrikant Dukhande, as quoted by the Indian Express.
The prosecution examined five witnesses, two police officers and three Dalit activists, who had filed the complaint against the publication.
Reactions
At the time of publication, Mid-Day had not issued a statement. Trivedi later posted comments on Twitter thanking his readers for their support "Sub judice now, so can't share the link," he posted. "But thank you for all the support. Speak out for free speech."
Susprisingly, the Twittersphere was relatively quiet on Thursday, although users began posting reactions on Friday.
Wealth manager Sunil Arora said: "I see utter silence on my timeline on this #anishtrivedi. Apparently freedom in Tunisia and Egypt is more imp to people here." Another user, Vedashree Khambete, said: "Since when is it a crime in this country to have an opinion? Oh wait, stupid question."
Journalist Manjula Narayan put it best: "Whats the bet lots of people wont comment on Anish Trivedi arrest cos of caste angle. Freedom of expression includes freedom 2 offend btw"
India's caste system goes back millennia and has largely broken down in the country's major metropolises. While its uglier faces, such as untouchability, have been abolished, the system continues to influence social life, with a series of reservation policies introduced in the years since independence responsible for the most friction.
Follow Emirates 24|7 on Google News.