Indonesia, NZ, Japan welcome 2012 with a jolt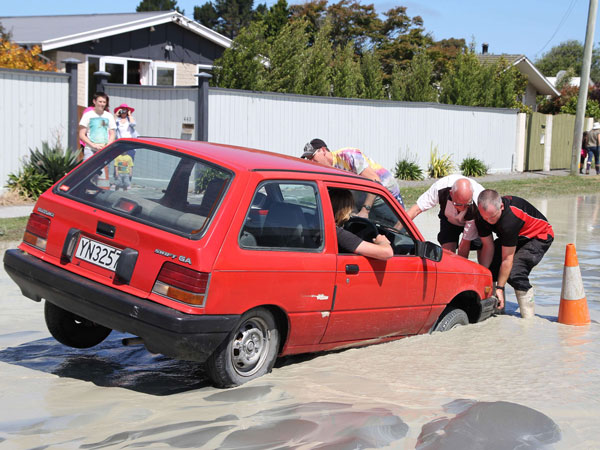 A 5.3-magnitude earthquake rattled the northern tip of Indonesia Monday, geologists said, but there were no immediate reports of damage.
The quake struck at a shallow depth of one kilometre (just over half a mile) around 160 kms (100 miles) southeast of Banda Aceh on Indonesia's Sumatra island at 2:09 am (1809 GMT Sunday), the US Geological Survey said.
According to AFP repports, Aceh province is frequently hit by earthquakes and was devasted by the 2004 Boxing Day tsunami.
Indonesia sits on the Pacific "Ring of Fire", where the meeting of continental plates causes strong seismic activity including earthquakes and volcanic eruptions.

N.Zealand city rattled by 5.0-magnitude quake
The earthquake-devastated New Zealand city of Christchurch was rattled Monday by a 5.0-magnitude tremor, geologists said, although there were no immediate reports of damage.
The quake, which struck at a relatively shallow depth of 19 kilometres (12 miles), around 18 kilometres (12 miles) east of Christchurch at 5:45 am on Monday (1645 GMT), according to the US Geological Survey.
Christchurch, New Zealand's second most populous city, was battered by a powerful 6.3-magnitude earthquake in February last year that left 181 people dead and destroyed much of its centre.
The city has been hit by a series of strong aftershocks since causing fear among residents and further damage to property, reports AFP.
New Zealand sits on the so-called "Ring of Fire", the boundary of the Australian and Pacific tectonic plates, and experiences up to 15,000 tremors a year.
Magnitude 7.0 earthquake hit eastern and northeastern Japan
According to Reuters report, a strong earthquake with a magnitude of 7.0 jolted eastern and northeastern Japan on Sunday, but there were no immediate reports of injuries or damages and no tsunami warning was issued.
The earthquake measured 4 in central Tokyo, Fukushima and their surrounding areas on the Japanese intensity scale, which measures ground motion, according to Japan Meteorological Agency, which uses a different measuring system than the the U.S. Geological Survey.
A spokesman for Tokyo Electric Power said there were no reports of any abnormalities at the tsunami-crippled Fukushima Daiichi nuclear plan following the quake.
Some high-speed train services in northern Japan were suspended after the earthquake, but soon resumed operations, Kyodo news reported.
The 7.0 magnitude earthquake, at a depth of nearly 217 miles, was recorded off Japan's southeastern Izu islands on Sunday at 0527 GMT, the U.S. Geological Survey reported.
The Hawaii-based U.S. Pacific Tsunami Warning Center has not issued a tsunami warning following the earthquake located south-southwest of Hachijo-jima in the Izu islands.

Earthquakes are common in Japan, one of the world's most seismically active areas. The country accounts for about 20 percent of the world's earthquakes of magnitude 6 or greater.
On March 11, 2011, the northeast coast was struck by a magnitude 9 earthquake, the strongest quake in Japan on record, and a massive tsunami, which triggered the world's worst nuclear crisis in 25 years since Chernobyl.
The disaster left up to 23,000 dead or missing.
Follow Emirates 24|7 on Google News.