Indonesia quake: 34 Bible study students killed at church, 52 missing - Red Cross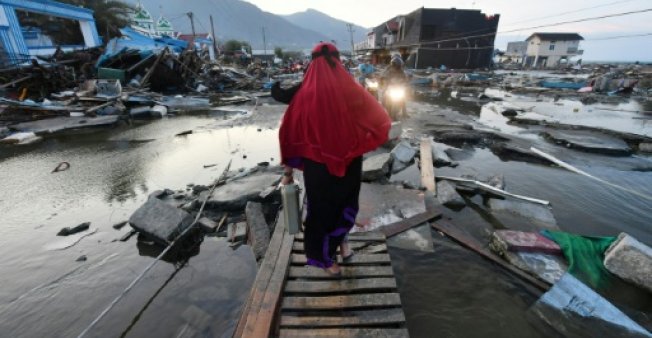 Indonesian rescue workers have discovered the bodies of 34 students killed when a mudslide caused by Friday's quake on Sulawesi island engulfed their church, a local rescue official said.
"A total of 34 bodies were found by the team," Indonesia Red Cross spokeswoman Aulia Arriani told AFP Tuesday, adding that 86 students had initially been reported missing from a Bible camp at the Jonooge Church Training Centre in Sigi Biromaru district.
Arriani said rescuers faced an arduous trek to reach the mudslide and retrieve the victims.
"The most challenging problem is travelling in the mud as much as 1.5 hours by foot while carrying the bodies to an ambulance," she said.
Central Sulawesi was devastated by a quake and tsunami on Friday evening, killing at least 844 people. A major tsunami smashed into the seaside city of Palu, sweeping away buildings, trees, cars and those unlucky enough to lie in its path.
But there are fears the overall toll will mount significantly once more isolated regions have been reached.
Mountainous Sigi Biromaru district is one of those more remote regions, lying to the southeast of Palu city.
Follow Emirates 24|7 on Google News.