International reaction to crisis in Egypt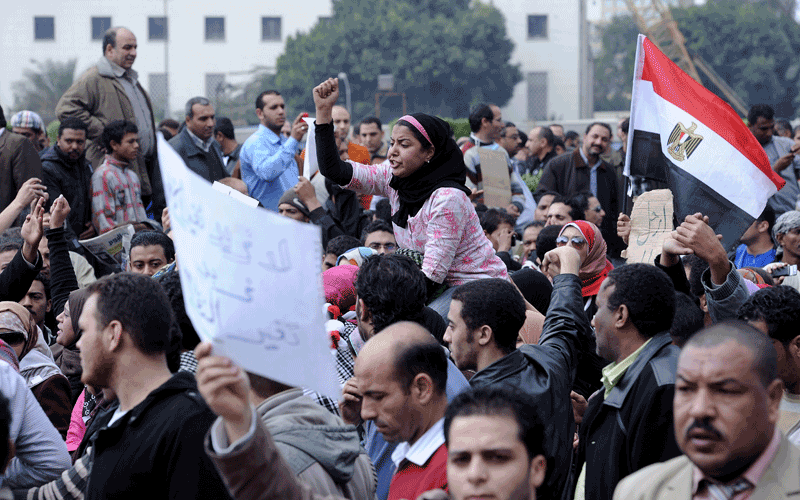 Protesters have intensified their campaign to force Egypt's President Hosni Mubarak to quit as world leaders struggled to find a solution to a crisis that has torn up the Middle East political map.
Following are official comments on the crisis from around the world:

Finland's Foreign Minister Alexander Stubb told Reuters ahead of a European Union foreign ministers' meeting to discuss policy on Egypt and Tunisia, among other issues:
"The big picture is that there is something big, something historic happening in the Arab world.
"The genie is out of the bottle and I don't know whether anyone is able to or wants to put it back in. I know I don't.
"It's too early to say whether this is the Berlin Wall moment, or the 1989 moment, because there are of course huge differences between Europe and the Arab world and there are huge differences within the Arab world countries.
"There is, however, one general trend that I think we can all agree on: those countries which are not doing economically well, where people do not feel that their welfare is taken care of, that they don't have an equal opportunity to prosper, those are the ones that have a tendency to start moving."

British Prime Minister David Cameron told BBC TV:
"It's very important that if it's President Obama or whether it's me, we're not saying who should run this country or that country.
"It's sensible to say that you do have a choice here, this repression, if you opt for that, that will end badly for Egypt, badly for the world. It's the wrong choice to make."

Germany's Foreign Ministry spokesman Dirk Augustin said at a regular news conference:
"We are asking that the current president respect the freedom of opinion of the people and their other civil rights, not to resort to force under any circumstances -- that would only help extremists. We are not going to say anyone should step down or someone else should take office.
"That's something the Egyptians need to decide and where we clearly request from the Egyptian government that all those who want to stand for election can do so.
"Those conditions have to be created and we hold the Egyptian government accountable on that but we won't ask anyone to step down."

Italian Foreign Minister Franco Frattini said:
"We should encourage and promote an orderly transition towards a more democratic situation and on protecting and promoting civil rights while avoiding to interfere in what will be a decision of Egyptians and Tunisians.
"We shouldn't adopt a patronising approach, but we should help a peaceful transition. We absolutely should cooperate in ensuring that all the violence and vandalism ceases on the street."
"What is necessary is that peaceful demonstrators feel Europe and the international community are behind them. We want a stable Egypt, we want a stable Tunisia. Countries like Italy have a strong interest since we are very close neighbours. We are a Mediterranean country and we should promote a normal democratic way without adopting the choice who is better, who is not -- it is not up to us. It is up to Egyptians."
Swedish Foreign Minister Carl Bildt said:
"Egypt is an immensely important country, 85 million people, it's our second largest neighbour next to Russia, so it will have to search its own way it will have to face a democratic election this year ...
"Clearly in Egypt there will have to be an election, a presidential election and the way that that is done and the way it's performed is of course is going to be crucial. And then there is an immense need of different reforms."

Middle East peace envoy and former British Prime Minister Tony Blair told Sky News from Jerusalem:
"What is inevitable is there's going to be change, the question is what change and how do you manage it.
"What is necessary, and this is where I think the western governments, America, the European Union, have got to get themselves into position where they can not merely commentate on this situation but help partner that process of change."
"I've said for years, this is a region in transition. The question is where is it transiting to?
"It can transit to a concept of society and the economy and politics that is 21st century. Or it can be taken backwards into a very reactionary form of religious autocracy, we don't want that."

Austrian Foreign Minister Michael Spindelegger said on Austrian radio:
"There is nothing better we can do at the moment. At the end of the day this is a revolution ... and (we know) from past examples we have to wait and see how it ends.
Asked if EU foreign ministers would adopt a united front at meeting today: "What I expect is that we agree on the steps, on the procedure that we will use together. With our national foreign policies we all have to pull in the same direction as the European Union."

Follow Emirates 24|7 on Google News.